Billionaire proposes newborn son for Aeroflot board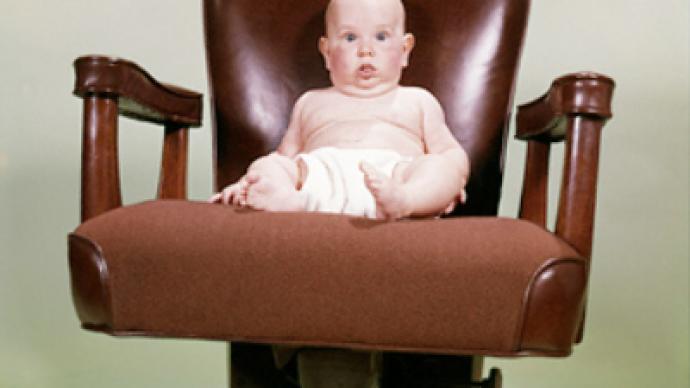 Russian businessman Aleksandr Lebedev who, among other assets, owns 30% of Aeroflot's stock, has suggested introducing his three-month-old son to the company's board, Reuters reports.
According to the businessman, he has written a "humorous letter" to the Aeroflot management and the Russian government, who owns the company's controlling share. In it, the businessman says his opinion as a board member is never taken into account. So, Lebedev has proposed his son to represent his interests.
"Guys, you don't need me. Well, let my son work," the businessman writes.
Lebedev also criticizes the air carrier for sponsoring CSKA football club and Sochi Olympics-2014, as well as wasting money on the lease of new office premises.
Aeroflot has given no comment so far.
The businessman is known for his recurrent criticism of Aeroflot's management and offbeat proposals. For instance, earlier this year, Lebedev offered his shares of the German air carrier Blue Wings to Aeroflot for only one euro.
In 2008, the businessman asked the government to cede him the controlling share in Aeroflot, or buy his stake for one billion dollars.
Aeroflot has suffered significantly from the crisis. In the first six months of 2009, the number of passengers dropped by 10.6% compared to the same period last year.
You can share this story on social media: