Rocket fired at Israel from south Lebanon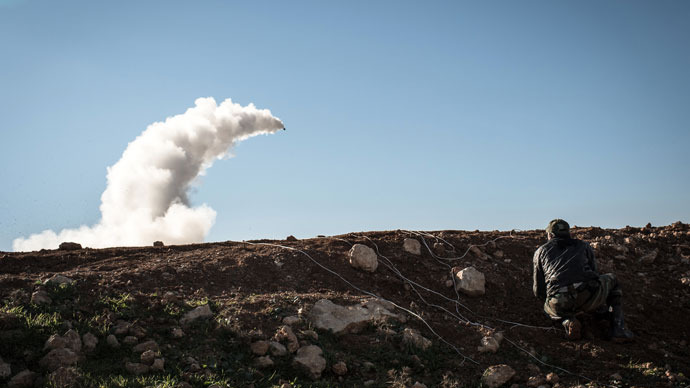 A rocket has been fired from the Lebanese town of Marjayoun in the direction of a northern Israeli settlement.
The rocket launch could be heard from an area about 10 kilometers from the Israeli border, Lebanese residents and security sources said. It was not clear where the rocket landed and there were no immediate reports of damage and casualties, Reuters reports.

An Israeli drone is hovering over the area from which the rocket was allegedly fired, Lebanese media reports.

The head of the northern Israeli town of Metula Regional Council, Herzl Boker, told Maariv newspaper that residents heard an explosion to the south of Metula.
"We haven't opened the bomb shelters, but we are ready," he said, as cited by Haaretz.

The attack has prompted the Lebanese army and UN peacekeepers to intensify patrols in the region, Jerusalem post reports. The IDF has started a search of the area for a potential rocket impact site.
It was not immediately clear who fired the rocket, Lebanon's state National News Agency reports.
Earlier on Sunday, two rockets were fired at the Hezbollah-controlled district of the Lebanese capital, injuring at least five people. It is still unclear who was behind that shelling, or whether the Lebanese militant movement was the actual target.
The attack in Beirut came hours after Hezbollah chief Sheikh Hassan Nasrallah pledged his support to the Syrian government and promised his fighters a "new victory" in Syria, during his speech on the 13th anniversary of Israel's military withdrawal from Lebanon.