10 Least Valuable NBA Players named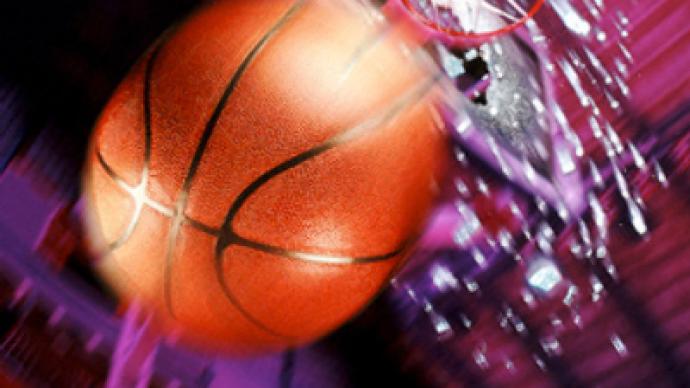 After the NBA named LeBron James this season's MVP, Real Clear Sports came up with their alternative award.
They believe LJ's victory was no surprise for anyone, and what is really interesting to do is to present the list of the most useless players.
So let's take a look back at the 2008-2009 NBA season, and count down the Top 10 Least Valuable Players by Real Clear Sports.
10. Baron Davis – Los Angeles Clippers (Salary: $11,250,000)
Davis averaged his lowest PPG (14.9) since his second season in the league while shooting a career worst 37% from the field. He shot 30.2% from behind the arc, but it didn't stop him from firing up 328 three-pointers, giving him by far the worst percentage of anyone who shot more than 300 times from downtown. However, in spite of those awful numbers, he continued throwing up 3-pointers again and and again – one reason why the Clippers were outscored by approximately 700 points during the season.
9. Marko Jaric – Memphis Grizzlies (Salary: $6,575,000)
Jaric was paid $6.58 million this season, all to average an astounding 2.6 ppg, 1.4 apg, and 1.2 rpg (all career lows). He shot just 33%, and at one point missed 23 straight shots.
8. Wally Szczerbiak – Cleveland Cavaliers (Salary: $13,775,000)
At $13.8 million, Szczerbiak's 2009 paycheck was roughly just $635,000 less than the wages of his team's mascot, LeBron James. Given his average stats, this means $26,644 for every point scored, $59,375 for every rebound, $199,637 for every three-pointer made.
7. Ben Wallace – Cleveland Cavaliers (Salary: $14,500,000)
The highest-paid Cavalier, who left even all-time all-star LeBron James behind, Wallace was the main reason why Cleveland has the third biggest payroll record in the league.
This year Big Ben averaged just 2.9 points (his lowest since his rookie year) and 6.4 rebounds per game (his lowest since the '97-'98 season). In the 26 games that Wallace didn't play this season, the Cavs went 21-5. That's basically the same record they finished with Wallace, the highest-paid player on the team.
6. Gilbert Arenas – Washington Wizards (Salary: $14,653,466)
Despite the fact that Gilbert Arenas had played in just 13 games the previous season, the Washington Wizards signed him to a six-year, $111 million contract on July 13, 2008. He played in just two games this season, scoring 26 points, before being officially shut down for the year, which makes $563,594.85 for every point scored.
5. Eddy Curry NY Knicks (Salary: $9,723,983)
Curry, who "earned" $9.7 million from the Knicks this season, appeared in a grand total of three games, playing 12 minutes and earning $810,331.83 for each minute played. The problem is that he managed just 5 points and 4 rebounds all year.
4. Allen Iverson – Denver Nuggets / Detroit Pistons (Salary: $20,840,625)
Just three games into the 2008-09 season, Iverson was traded to the Pistons in a move meant to shake things up in Detroit, but also a move to create salary cap room at the end of the year.
The Pistons took a risk that Iverson could wake up a mediocre team, but it failed spectacularly. In the 50 games Iverson made an appearance for the Pistons, they won just 20. Iverson's scoring average of 17.4 points per game with the Pistons was by far the lowest of his career, and his 4.9 assists per game was his lowest since 2001.
In early April, Iverson complained about coming off the bench, after which Pistons' President Joe Dumars announced he wouldn't play the rest of the season, citing back problems.
3. Tracy McGrady – Houston Rockets (Salary: $20,370,437)
For the first time in his career, Tracy McGrady's team has made it out of the first round of the playoffs. Just one problem – Tracy McGrady isn't playing.
Troubled by knee issues all season, T-Mac only saw the court 35 times this season before being finished for the year, and, when he did play, he had one of his worst years ever statistically. McGrady shot a career worst 39% from the field, with 15.6 points and 4.4 rebounds per game, all while making $20.4 million.
2. Stephon Marbury – NY Knicks / Boston Celtics (Salary: $20,840,625)
Instead of buying out Marbury, who has got a really scandalous reputation in the league, the Knicks just kept him riding the pine. Marbury didn't play a single minute with the Knicks this season.
Marbury left the team only at the end of February. Just a few days later, he signed with the Celtics for the league minimum.
Although he has not been a distraction to the Celtics, Marbury also hasn't been much of a contributor, either. In 23 regular season games, he averaged 18 minutes, 3.9 points, and 3.3 assists per game.
1. Elton Brand – Philadelphia 76ers (Salary: $13,757,844)
In 2008, Elton Brand opted out of his final year with the Los Angeles Clippers. But the power forward said he only made that move to free up cap space for the Clips, and when they agreed to a five-year deal with Baron Davis – after Brand supposedly convinced him to sign – all seemed right in L.A.
But Brand never did sign with the Clippers, choosing instead to bolt for Philadelphia, leaving L.A. with Baron Davis, and lots of cap space, which they promptly filled with disappointments like Marcus Camby, Ricky Davis, and Zach Randolph. And to make up for losing Davis, the Golden State Warriors went bananas, and dished out $66 million in contracts to Corey Maggette and Ronny Turiaf.
With two franchises already ruined for 2009, Brand set out to destroy his third team of the season – his own team, the 76ers. When Philadelphia agreed to pay him $13.8 million, they expected to receive in return the Brand that has averaged 20 points and 10 rebounds during his 10 seasons in the NBA. Instead, what they got was just 29 games, with a career-worst 13.8-ppg and a lowly 13-16 mark with him in the lineup.
Perhaps Brand's most telling statistic: the Clippers, Warriors and Sixers, three teams directly influenced by his performance, finished a combined 89-157 in 2008-09.
This richly qualifies Brand for this season's LVP – the Least Valuable Player Award.
You can share this story on social media: