Political and religious leaders condemn South Russian terror attack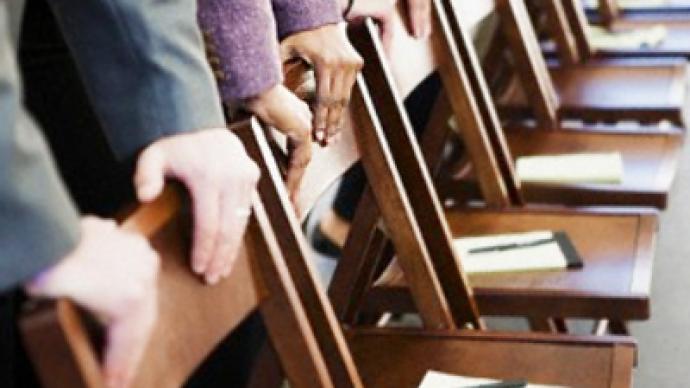 Leaders of the tumultuous North Caucasian regions are offering their condolences and aid to North Ossetia, where a terrorist attack at a marketplace today killed 17 and wounded more than 120 people.
President of neighboring Ingushetia, Yunus Bek-Yevkurov, ordered the region's Interior Ministry to help North Ossetian investigators find the terrorists, and the Emergencies and Health ministries – to assist in treating the attack victims.
In his opinion, the terrorist act was meant to disrupt good neighborly relations between the North Caucasian regions and destabilize them.
The president of Kabardino-Balkaria, Arsen Kanokov, pointed out that staging a terrorist attack on the holy day of Ramadan was a challenge to believers of all religions.
"Having tried to disrupt the interconfessional peace among the peoples of North Caucasus on the holy Ramadan day, the terrorists challenged all believers, regardless of their confession," Kanokov said in a letter of condolence to the North Ossetian head. He also expressed his readiness to provide any necessary help.
Eduard Kokoity, head of South Ossetia, stated that the terrorists would not be able to place the Caucasian republics at odds with each other.
"I am sure that the terrorists will not be able to impose their will on the Russian people, to sow fear, religious hatred and instability in the region; the organizers of this cynical and cruel crime will not escape justice," he said, adding that South Ossetia was mourning along with the North.
"This tragedy will only unite the Ossetian people," he said.
Russian President Medvedev and Prime Minister Putin have also sent their condolences and medical aid to the republic.
Religious leaders condemn the deadly attack
Meanwhile, the religious leaders throughout Russia have also condemned the attack and prayed for its victims.
The head of the Russian Orthodox Church, Patriarch Kirill, said the terrorists were trying to "break the people's spirit, shatter the authorities' firmness, destroy the nation's unity, and attain political or other ends by the most hateful and illegal ways."
The Muslim Central Spiritual Governance has also expressed its indignation at the attack.
Committing acts of terror on a holy religious day is a "special insult to the believers' feelings," the organization said in a statement, adding that there is nothing in the theory or practice of Islam to justify terrorism.
The car bomb that hit a market place in the city of Vladikavkaz, claiming the lives of 17 people and injuring more than 120, exploded on the day of Uraz-biram, a major Muslim holiday.
North Ossetia is primarily an Orthodox republic, but witnesses say there were many Muslims among the victims of the blast as they were heading to the market to prepare for celebrations at the end of the holy month of Ramadan.
You can share this story on social media: