Lawyer offended by Ukrainian president's "ass"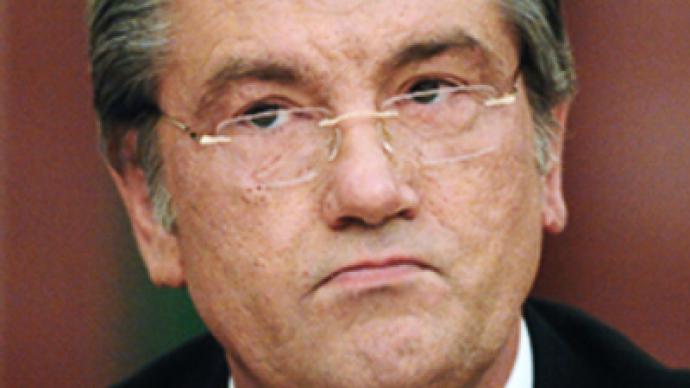 A Ukrainian Lawyer has filed a law suit against the country's president Viktor Yushchenko, who used the word "ass" during a Security Council meeting last February.
Vladimir Olentsevich explained that strong language used by the head of state "discredited Ukraine before the general public", Kommersant newspaper reports.
The lawsuit is aimed at banning Yushchenko from swearing and labeling some of his sayings as unlawful.
According to the attorney, the president addressed Prime Minister Yulia Timoshenko during the Security Council saying: "You've built all the relations in parliament on corruption. Everything is based on bribes here. And if you don't pay your partners in the Rada, if they won't be able to buy a new Lexus for themselves, they – I apologize – will turn to you with their asses."
The first hearings in Olentsevich's lawsuit were held in Donetsk on Tuesday, and the court decided to proceed with the case, scheduling the next hearing for August 31. It was also ruled to contact the Security Council for the transcript of the February meeting.
Olentsevich was very happy with the court's stance on the issue. But Yushchenko's administration Secretariat doesn't feel any threat from the lawyer.
Ruslan Kirilyuk from the Presidential Secretariat said the attorney has made numerous attempts to achieve cancellations of Yushchenko's decrees through court, but failed to win a single case.

Viktor Yushchenko didn't merit the affair with a comment.
You can share this story on social media: