Hidden Russian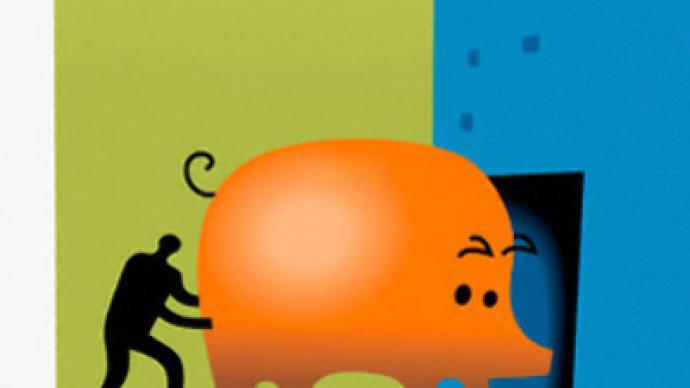 Ahead of Viktor Yushchenko's visit to the Ukrainian city of Zaporozhye, the local administration has made sure that all signs in Russian were hidden from the President's eyes.
Billboards containing ads in Russian were plastered with white paper, banners simply taken down and shop signs covered with opaque fabric. Unfortunately, Yushchenko's visit fell on a windy day. The wind lifted some of the draping, revealing words in Russian.
The decision that draped facades look more decent than signs in Russian came after Yushchenko's complaint to the local administration during his previous visit.
The Ukrainian President had pointed out that the city authorities should fight against the dominance of Russian-language advertisements in the streets.
The official fight against the Russian language is widespread in Ukraine. The language is banned from all government institutions and most of those working for the state (including, for example, bus conductors) are not allowed to use it.
A recent decision by Prime Minister Yulia Timoshenko and her cabinet of ministers to ban school teachers from speaking Russian has sparked major controversy throughout the country.
Schoolchildren as young as eleven can report their teachers to authorities if they hear them speak Russian anywhere on the school premises.
While the authorities continue their battle for the Ukrainian language, Russian still remains a widely-spoken language in the country. There are regular protests calling to recognize Russian as a second official language.
You can share this story on social media: