'Syria govt not driven to wall' to use chemical weapons – Lavrov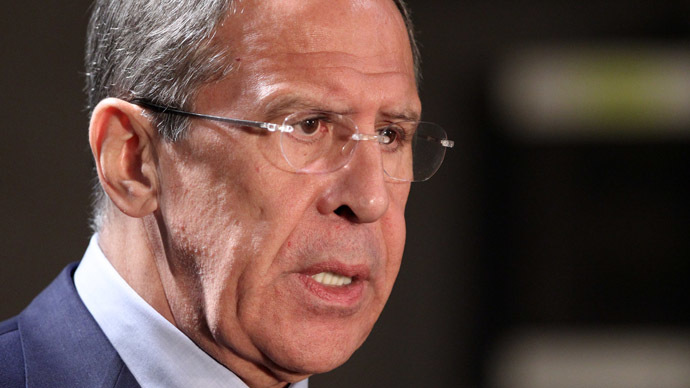 Russian Foreign Minister Sergey Lavrov has insisted there is no sense in the Syrian regime using chemical weapons against the rebels, an accusation thrown at the leadership by the international community.
"The government, as the opposition is saying openly, is enjoying military success on the ground," Lavrov indicated to reporters during a joint press conference with his Italian counterpart Emma Bonino.

"The regime isn't driven to the wall. What sense is there for the regime to use chemical arms – especially in such small amounts?" Lavrov asked adding that the data provided by the US showed that 100 to 150 people suffered from the alleged chemical attacks.

Lavrov underlined that any rumors of chemical weapons deployment concern Russia, and Moscow always seeks to check and recheck them.

On June 13, the US stated it assessed that chemical weapons, most likely the nerve gas sarin, were used in battle against the Syrian rebels. The Russian Foreign Ministry confirmed Friday the assessment results had been handed over to them, but it found them "fabricated" and "unconvincing".

Following the chemical weapons statement the US decided to directly arm the rebels "to strengthen their effectiveness," the White House said. The new aid will be "military" in nature, but was not detailed.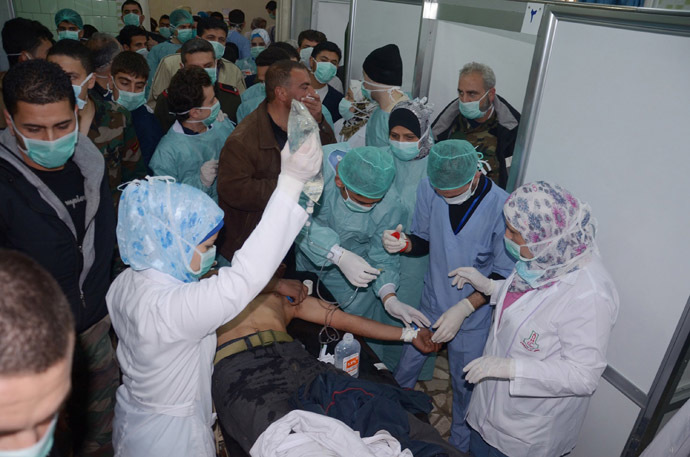 Commenting on that on Saturday, Lavrov pointed out it would be wrong for the US administration "to be sending wrong signals" to the opposition and "focus them on escalating the fight instead of starting a dialogue."

US diplomats have also told media that Washington is now considering a no-fly zone"to help Assad's opponents." The speculation was fuelled by the US earlier reportedly sanctioning their F-16 fighter jets and Patriot anti-missile system to stay in Jordan past the expiration of the 12-day Eager Lion exercise currently underway.

Lavrov stressed that any attempt to enforce a no-fly zone over Syria using the F-16s and Patriots from neighboring Jordan would break international law.

"There have been leaks from Western media regarding the serious consideration to create a no-fly zone over Syria through the deployment of Patriot anti-aircraft missiles and F-16 jets in Jordan," Lavrov said.

"You don't have to be a great expert to understand that this will violate international law," he noted.

Jordanian officials confirmed earlier this month that the US would be deploying the weaponry during the exercises, but a source speaking to AFP now says those items will stay overseas indefinitely.

The latest rhetoric comes ahead of the so-called Geneva 2 talks aimed at getting the two warring sides at the negotiating table for the first time.

The Syrian civil conflict has lasted for over two years, and left over 80,000 people dead, according to UN estimates.

You can share this story on social media: