Moscow and Washington disagree on Syria approach in Brussels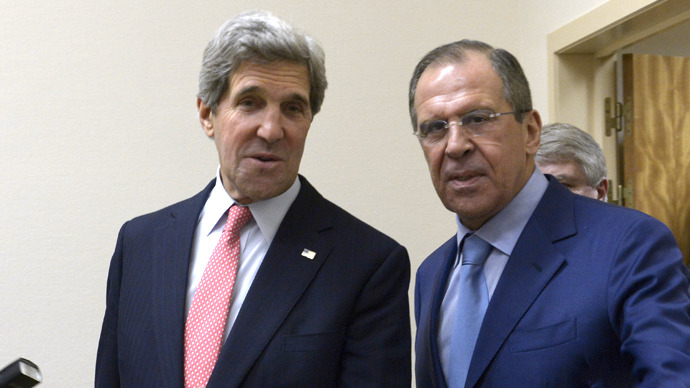 Deadlock over the Syrian conflict continues as Moscow and Washington fail to agree on a clear roadmap for conflict resolution at the meeting in NATO headquarters in Brussels.
The US, represented at the meeting at NATO headquarters by the US Secretary of State John Kerry, repeatedly tried to convince Russia to pressure the Syrian President Bashar al-Assad to step down.

After the meeting, Russian Foreign Minister Sergei Lavrov once again outlined Moscow's position that the political settlement must be decided by the Syrian people.

Lavrov accused Western nations of blocking a series of peace efforts warning that if the status quo continues Syria faces a radical Islamist threat.

"Over the last months, there is a growing understanding of real threats we will all face if this status quo maintains, if all efforts to build dialogue will be hindered and blocked by the minority of the international community, which is very aggressive and very bloodthirsty," Lavrov said.

Lavrov also raised the issue of chemical weapons that according to a growing number of unconfirmed reports have been used in several parts of the country. The foreign minister said that UN chemical weapons inspectors should examine specific allegations of chemical weapons use in Aleppo, Homs and possibly Damascus. He also accused the allies of politicizing the issue.

"Under continued pressure from certain Western members of the Security Council, the general secretary has not dispatched the experts, and I consider this absolutely unacceptable. It's an attempt to politicize the issue," Lavrov said.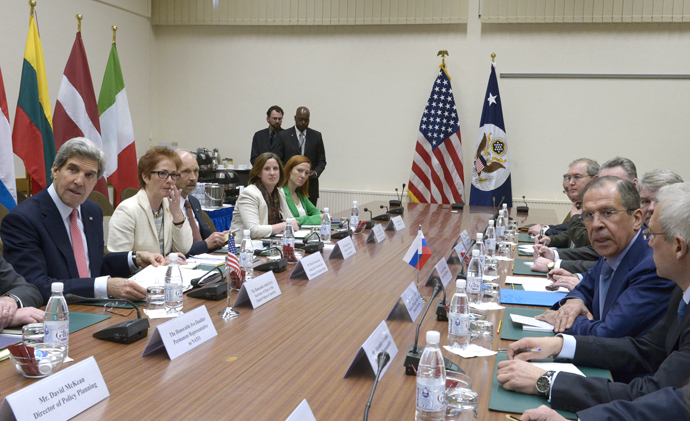 Secretary Kerry tried to downplay the differences between the approaches offered by the two countries.

"There's a difference of opinion between Russia and the United States with respect to when or how Assad might leave. I don't think there's a difference of opinion that his leaving may either be inevitable or necessary to be able to have a solution," Kerry said.

But on the positive note Kerry told reporters that he and his counterpart did agree to keep talking about the ways to revive a peace plan agreed in Geneva last year aimed at creating a transitional government.

"Foreign Minister Lavrov and I talked about a number of different ways in which one might try to figure out if you could create a reality to this diplomatic initiative. And we're both going to go back. We're going to explore those possibilities. And we're going to talk again about if any of those other avenues could conceivably be pursued," Kerry said.

Moscow on numerous occasions has called for the implementation of the Geneva Communiqué agreed by a number of states including Russia and the United States, but disagrees with Washington's idea of Assad stepping down being the first necessary step towards peace and order in Syria.

You can share this story on social media: