Kiev ignored independent assessment of snipers at Maidan - Lavrov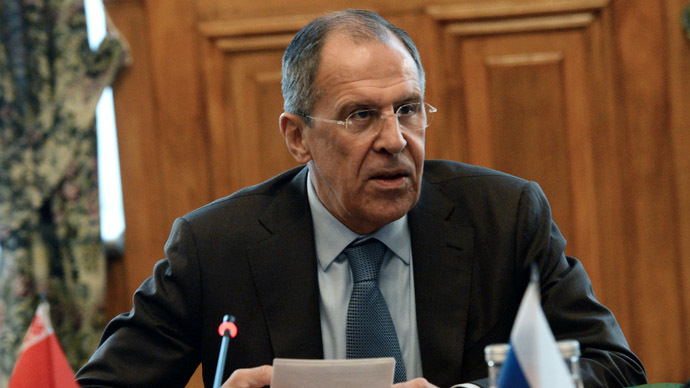 Authorities in Kiev have routinely ignored evidence in the case of sniper shootings on the Maidan, while suggestions of probes into the matter never came from official channels, Russian FM Lavrov said.
Part of the agreement signed by President Yanukovich and the leaders of the Ukrainian opposition, involved the prospect of a joint investigation into the events of February 20 and what preceded them, Mr Lavrov told journalists following a meeting of the foreign ministers of the Commonwealth of Independent States.
However, "those who seized power tore it up" and "forgot about issues like stopping radical elements and disarming armed groups," he said.
Those who fought at Independence Square were amnestied, but calls for investigations are suddenly appearing six weeks later, the FM continued.
Independent experts have been giving their analysis of sniper activity, their tactics and their positions, but this has all been ignored, Lavrov said in an answer to why Moscow was less enthusiastic about investigating Kiev than it was Crimea.
The telephone conversation between the EU's Foreign Affairs Chief Catherine Ashton and Estonian Foreign Minister Urmas Paet was also ignored, in which they clearly discuss a cover-up to place the blame of civilian deaths on the opposition and not on the ousted government. In that 11-minute conversation, posted on YouTube, Paet says he heard word that the shooting of police and civilians in Kiev in February was the work of provocateurs working with the protest movement, and not Yanukovich's security forces; to which Ashton replies: "I didn't know... Gosh."
Continuing on Ukraine, Lavrov stated that "the West has in effect taken upon itself the role of the master of the Ukrainians' fates," especially at a time when the Ukrainian government isn't "capable of self-sufficiency."

The reason for the continuing lack of consensus on the crisis stems from the inability of the current government to "respect without exception the rights of all Ukrainians - among them the right to use one's mother tongue - as well as the inability to respect the wishes of all the country's regions," Lavrov underlined.
The FM finished with a reminder that Russia has on several occasions proposed constitutional reform in Ukraine, and which would go a long way toward diffusing the political situation there.
You can share this story on social media: