Lady Gaga immortalized in pasta by Siberian schoolboy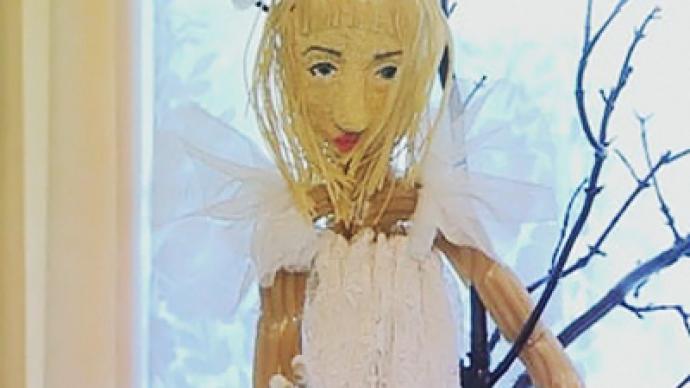 There is nothing unusual when celebrities get wax statues at Madame Tussauds museum, but extravagant pop-diva Lady Gaga has been immortalized in pasta by a boy from Siberia.
Pupils from a school in Irtyshsk village in Omsk region have been exhibiting sculptures they have made using macaroni. Out of 80 works presented to the public it was the creation of Misha Kravchuk which attracted the most attention, TV and radio company Omsk reports.  The young sculptor showcased a statue of his favorite singer Lady Gaga, who is wearing a pink dress and has a huge pink bow on her head.  "It took me over one-and-a-half weeks to make Lady Gaga. I listen to her music; she inspires me – that's why I decided to make her. It was difficult to work with pasta as it fell off all the time – it was quite hard to make her," Misha said.   Kravchuk used wire as the frame as well as solid salt dough and pasta to create the figure of the American singer. He has not informed the media of how much macaroni was used in creating his masterpiece.
You can share this story on social media: