Kyrgyzstan reveals riots death toll: at least 893 victims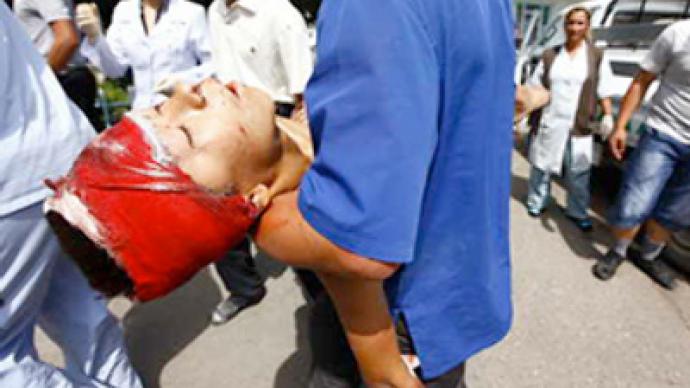 The mass ethnic violence in southern Kyrgyzstan in June left at least 893 people dead, a government official has said. The real number may be much higher, since some of the victims were buried without registration.
Earlier, the national security service said it had confirmed 309 deaths, but said the number of victims was greater. Some estimates state it as big as 2,000.
The new death toll was delivered by Deputy Prime Minister Azimbek Beznazarov, reports Kommersant business daily. He failed to say whether or not national Uzbeks or Kyrgyz prevailed among the victims.
The riots in Kyrgyzstan started on the night of June 11 and lasted for several days. Many businesses and homes were pillaged and at least 100,000 refugees fled to Uzbekistan from the rampaging crowds.
A Kyrgyz temporal government accused the ousted president Kurmanbek Bakiyev and his supporters of causing the violence.
You can share this story on social media: