Bloody slaughter in Russian village could have been prevented - journalists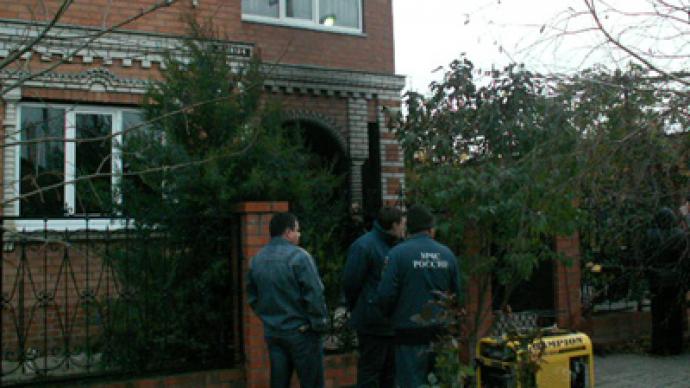 The slaying of 12 people in a southern Russian village last year brought attention to the massive scale of corruption by local police in small towns. There are those who spent years trying to highlight the problem, but they were largely ignored.
A wealthy farmer, his companion, and ten others, mostly women and children, were killed one night last November in the village of Kushchevskaya in Russia's south. Investigators were even more shocked when they discovered that the brutal slaying was just the tip of the iceberg.The crime wave in Kushchevskaya started long before last year's murder. The police were unable to find those responsible for numerous acts of rape, murder, and extortion. The opinions of local journalists, who became whistleblowers, went unheard as they directed their suspicions at one particular local gang. All suspects were also well-respected members of the village, which is situated in the Krasnodar region. Alexander Khodych, officer of the local police unit for fighting organized crime, allegedly provided a cover-up for the gang. Its leaders are alleged to be Sergey Tsapok and his aide Sergey Tsepovyaz, both deputies of the local council. It is said there were also dozens of mafia thugs recruited from Tsapok's own perfectly legitimate security firm. Tatyana Pavlovskaya, journalist with Rossiyskaya Gazeta, says the gang's crimes could have been prevented. She informed local police about the suspected criminals in 2005, but they got away, something she is afraid may happen again."It's not only about Tsapok's people. It is about the ones who protected them," she said. "I have doubts that this time they will end up in jail or get proper punishment. They definitely have serious connections."The Kushchevskaya case triggered a crackdown across the country on organized crime.In the republic of Bashkortostan, 93 people were arrested on New Year's Eve on drug-related charges. The gang was allegedly supported by police and laundered more than US$1.5 million a month.Also, the murder of the mafia kingpin nicknamed Khan, in the southern Russian city of Stavropol, may also lead to corrupt police and local officials. It is all part of a wider government pledge to tackle organized crime and corruption."Is it possible to put everything in order? Yes, it is," said Constitutional Court Adviser Vladimir Ovchinsky. "It's possible if we change the heads of the law enforcement agencies, make the courts work and restore the system of District Organized Crime Units."And there is the hope that the brutality of the gangs and corruption of some officials can be overcome in Russia, if journalists and crime experts are listened to.
You can share this story on social media: