Kosovan Serbs to road-block border deal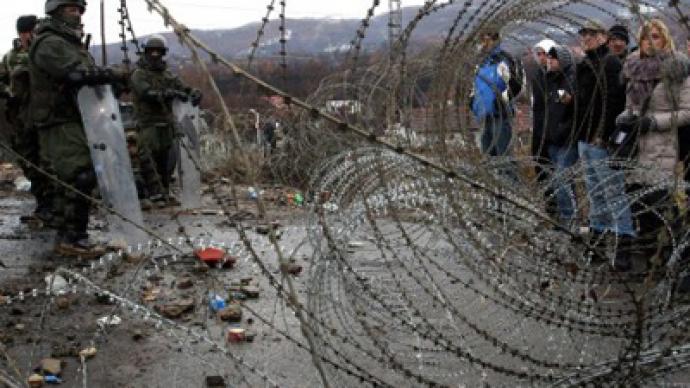 Kosovan Serbs say they intend to block a deal on free movement between Serbia and Kosovo which excludes northern Kosovo. The ethnic Serb stance calls into question the joint management of border points between the two regions.
The deal, agreed between Serbia and Kosovo earlier this month was due to come into force on Monday, December 26. Russia's ITAR-TASS news agency quotes the president of the Kosovska Mitrovica municipality Krstimir Pantic as saying the conditions of the deal are absolutely unacceptable to Kosovan Serbs and that they intend to block the deal by erecting barricades on major highways.Pantic is angry that an agreement between Belgrade's Interior Ministry and its Kosovan counterpart easing restrictions on travel would not cover northern Kosovo, on the grounds that conditions there are deemed to be unfavorable.Kosovan Interior Minister Bajram Rexhepi added that the most disputed point of the deal was the obligation to pay insurance fees for vehicles passing the administrative border of Serbia and Kosovo.Kosovan Serbs plan to hold a referendum on not recognizing existing law-making bodies in Kosovo. The decision to organize the referendum, which is likely to be held on February 15 – Serbia's Day of Independence – was made at a meeting of municipal heads in Kosovo.