S. Korea hits Pyongyang with 'final proposal' on Kaesong industrial zone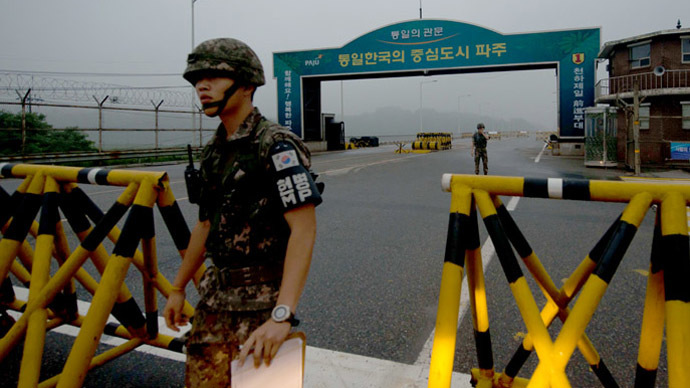 Seoul is set to close all production lines in the troubled Kaesong industrial zone if negotiations with Pyongyang bring no positive fruit. Suspended production in Kaesong has left 53,000 North Koreans jobless and caused $935 million losses to business.
After six rounds of talks to revive Kaesong industrial zone ended in a stalemate, South Korea is threatening to withdraw permanently from the joint business project with Pyongyang.
"We are offering the final talks to discuss the issue [of Kaesong]," South Korean Unification Minister Ryoo Kihl-jae. South Korea's Unification Ministry coordinates all cross-border affairs with the North.
A formal proposal will be sent to Pyongyang on Monday, the minister told reporters.
Because 123 South Korean companies operating in Kaesong has already lost 1.05 trillion won (approximately $935 million), Seoul insists that Pyongyang must recognize responsibility for the losses caused by its unilateral decision to put Kaesong production to a halt.

"We want a clear answer from the North on preventing a recurrence," Ryoo Kihl-jae said, adding that Seoul needs guarantees that anything like that could happen in the future – if Kaesong becomes operable again.
"Otherwise, we will be left with no choice but to make a grave decision to prevent even bigger damage to our companies in the future," he said.
To sugar-coat a bitter diplomatic truth, Ryoo Kihl-jae revealed that Seoul is going to approve five shipments of humanitarian aid for North Korea with a total value of $1.25 million.
Built in 2004, the Kaesong industrial complex became a rare example of economic cooperation between the divided Koreas. The South provided money and technology, while the north provided the workforce.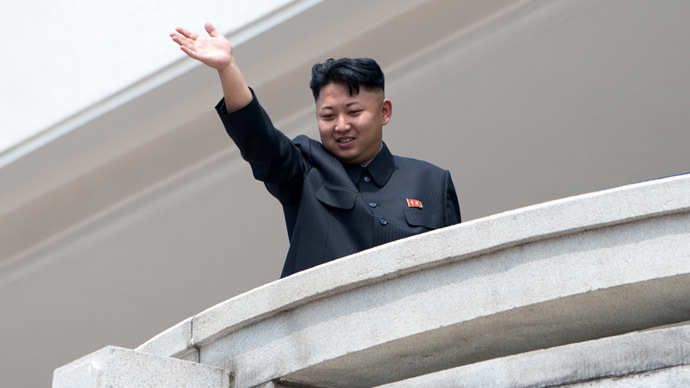 In April this year, Pyongyang evacuated all workers from Kaesong amidst growing military tensions between the two Koreas. The standoff was sparked by a nuclear test performed by Pyongyang in February, a move that has been condemned by the international community.
Pyongyang has been denying ever since any responsibility for the shutdown, claiming the withdrawal was caused by intimidation, in particular – because of US-South Korea joint military drills.
Last Friday North Korea blasted South Korea's "arrogant" attitude after talks on salvaging the jointly-run Kaesong industrial zone collapsed. Pyongyang also accused the South of using "delaying tactics" by demanding that the North take responsibility for the closure of the estate and compensate for financial losses, AFP reported.
"The North side made every possible effort to prevent the talks from not making any results, but the South side persisted in its arrogant stand, pushing the talks to the point of stalemate," the North Korean Central News Agency said. The previous day, both sides failed to set a date for another meeting after a sixth round of discussions.
On Saturday both Koreas celebrated the 60th anniversary of the end of the Korean War.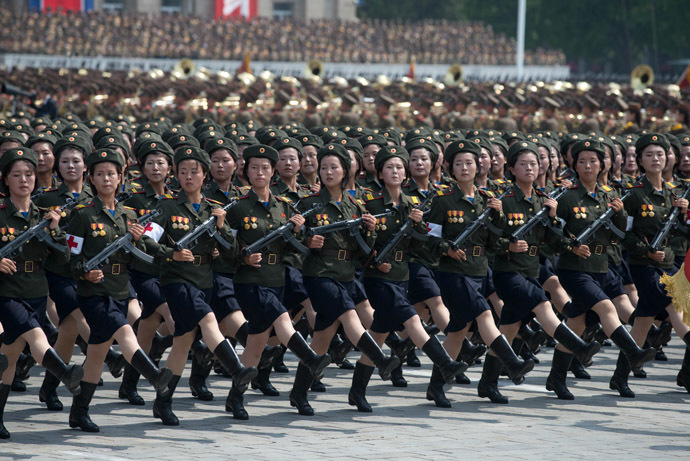 North Korea held a massive military parade in Pyongyang where thousands of soldiers marched through the main square, saluting the country's leader Kim Jong-un. Dozens of tanks, missile launchers and fighter jets were part of the show.
South Korea commemorated the anniversary honoring the services and sacrifices of the UN forces, which mostly consisted of the American troops that fought against North Korea in 1950-53. Conservative activists held an anti-North Korea rally in Seoul, burning portraits of North Korea's founder Kim Il-sung, his son and successor Kim Jong-il and grandson, the present ruler of the country, Kim Jong-un.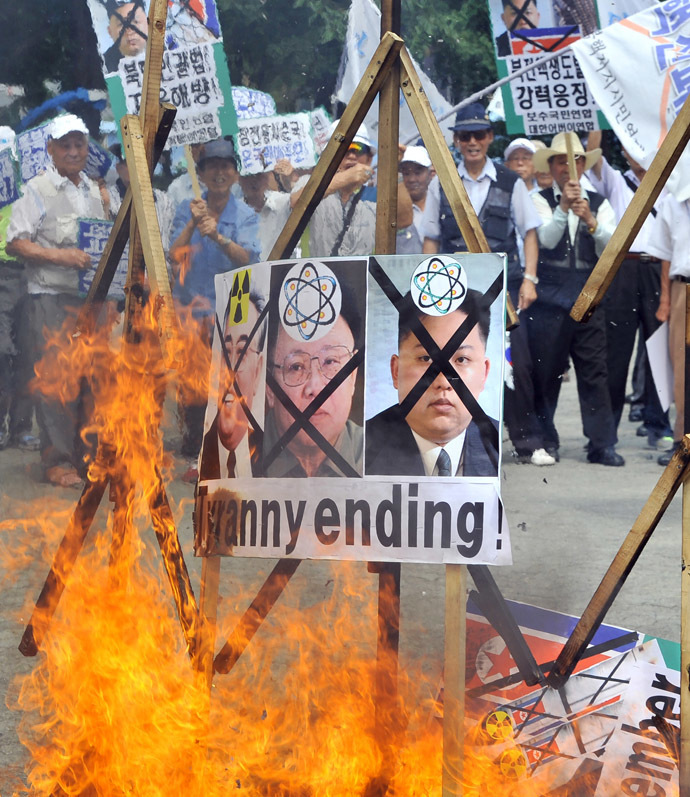 You can share this story on social media: