S.Korea to build 800-km range ballistic missiles to counter N.Korea threat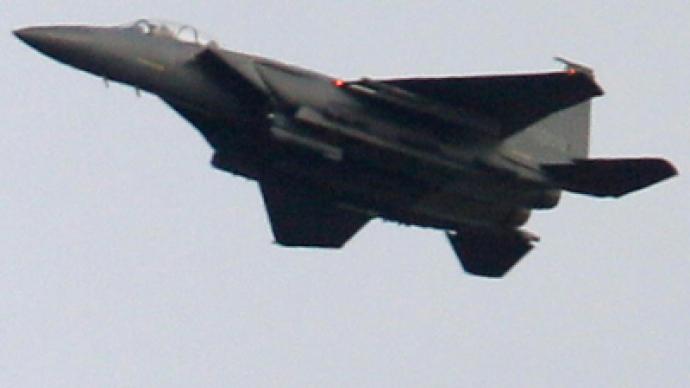 South Korea says it will develop longer-range ballistic missiles in the wake of North Korea's nuclear test on Tuesday. It is also conducting air studies to see if the nuclear detonation was successful.
­"We will speed up the development of ballistic missiles with a range of 800 kilometers," said South Korean Defense Ministry spokesman Kim Min-Seok.
Until last year, South Korea was restricted to owning missiles with a maximum range of 300 km, due to the terms of an agreement with the US. In exchange for the limitations, Washington would place South Korea under its 'nuclear umbrella', providing a guaranteed nuclear response in case of an outside attack. In October, Seoul asked Washington to up the range of its own defenses so that its rockets could reach its neighbor's entire territory – a request to which President Barack Obama agreed.
­South Korea mobilized specialists on the ground, as well as aircraft and ships, to collect air samples to see if the level of radiation is higher than normal in the area, according to the country's Defense Ministry.
Japan sent its fighter jets to gather atmospheric samples and set up monitoring posts, including one on its northwest coast. The US has also deployed 'sniffer' aircraft to gather samples, Reuters reported.
Intelligence officials around the world are eager to learn whether North Korea detonated the nuclear device with plutonium or uranium.
If they used a uranium-based device, it will be the first such bomb tested by Pyongyang and would represent a significant technological advance. It would take radioactive fallout from such a device two days to reach South Korea, Seoul military officials said.
North Korea's nuclear test triggered international uproar, with top diplomats uniting to discuss the issue.
The country's closest neighbors, South Korea and Japan, have agreed to seek tougher UN sanctions against North Korea following a phone conversation between South Korean President Lee Myung-bak and Japanese Prime Minister Shinzo Abe on Wednesday.

China also summoned North Korea's ambassador for a dressing-down, and demanded his country stop making further threats. It was viewed as a harsh reaction by Beijing, which is North Korea's biggest source of aid and diplomatic support and is usually reluctant to back severe measures against Pyongyang.
In response to the international outrage, North Korea said that the nuclear test was "our first measure, which displayed our maximum restraint," and was conducted to defend the country's security and sovereignty "in the face of the ferocious hostile act of the US." Pyongyang threatened that unspecified second and third measures will follow if the US "continues with their hostility."