Cat-astrophe averted: Social network saves trapped cat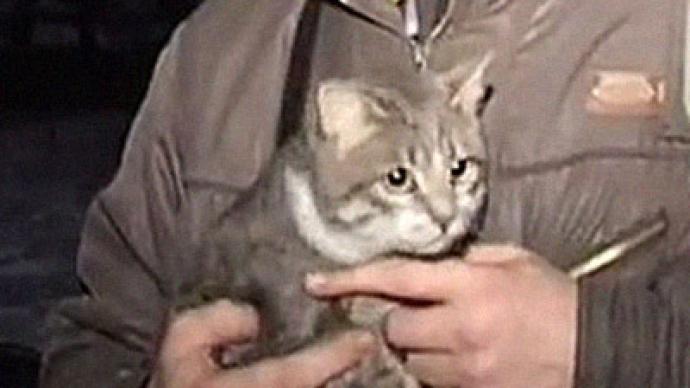 A cat has been rescued by the powers of a Russian social network after a video of him locked in a car went viral and reached the vehicle's owner.
The poor creature spent at least four days locked in the car in the Belarusian city of Mogilev. Throughout this time activists put a lot of effort to rescue the furry prisoner.Under the country's law neither police nor emergency services could open the car without permission from the owner, who did not show up to his ride for days.The desperate kitty was first spotted by those passing the car every day. Realizing the cat must have been locked in the vehicle for days, a group of self-organized activists started a rescue operation.First they put signs all over the car urging the owner to unlock it and "to release the kitten."Then someone made a video of the kitten and uploaded it to one of the most popular Russian social networks, Odnoklassniki (Classmates), which is also extensively used in Belarus.The video went viral and the missing owner was at last found. The man immediately went to rescue the kitten."I have been told via internet. 'Free the cat!' people told me. I was totally confused: Which cat? Where?" said the car owner as he finally opened the vehicle. "The car broke down and has been parked here for around a month. But I think the cat would not survive a whole month here. I just don't know how it got inside," he added as Mogilyev News quotes him.The mystery of how the cat sneaked into the car remains unresolved.
You can share this story on social media: