Outraged teacher calms children down with duct tape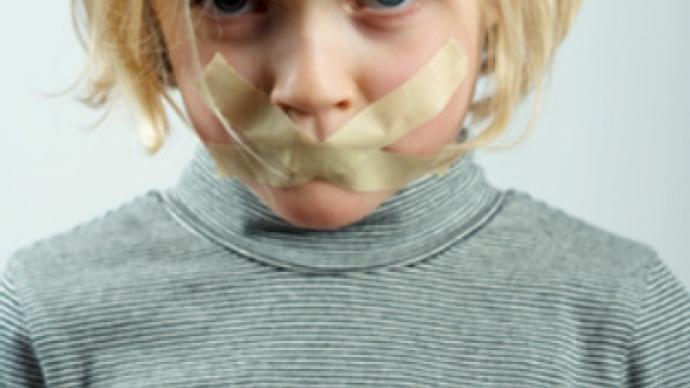 An original way to hush a group of fidgety five-year-old pupils was invented in a Krasnoyarsk kindergarten.
A 34-year-old junior teacher, desperate to subdue a couple of noisy children during the rest hour, decided to do it literally – by simply duct taping their months.
"They were too restless," Evgenya explained to the police, NTV TV channel quotes. "They didn't let other children sleep. I asked them to be quiet but they just swore at me."
The director of the kindergarten immediately fired the woman.
Her colleagues thought that the reason for such behavior could be family problems: the teacher is divorced and brings up two children alone.
Currently, the police are investigating how the woman treats her own children.
If Evgenya is found guilty, she could face up to three years in prison.
This is not the first such case in Siberia. In April 2010, another teacher from a Siberian kindergarten, with more than 40 years of experience, used the same method to quiet her pupils.
You can share this story on social media: