The sky's the limit: Kim Jong-un to be TIME's 'Person of the Year?'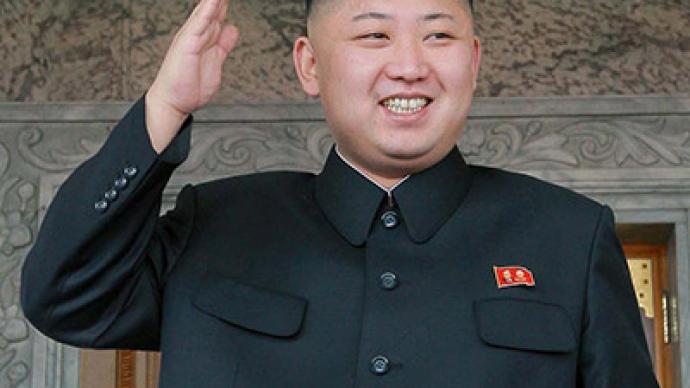 After being bestowed the title of 'Sexiest Man Alive' in a spoof poll, North Korean "heartthrob" Kim Jong-un was chosen as Time's 'Person of the Year' in a readers' vote. Beating Olympic medalists and rights activists, Kim clinched 5.6 million vote.
The US publication stressed that the results of the poll are unofficial and that the actual wine, chosen by TIME magazine editors, will be revealed later on December 19."While we don't make our selection based on the poll results," said TIME executive editor Radhika Jones in an interview with the publication, "it's always interesting to see where some of our preferred candidates end up."  The publication also mentioned that online forums had launched campaigns to hijack voting in favor of the North Korean leader who assumed leadership from his deceased father Kim Jong-il in January of this year. "Some of the highest vote tallies got a boost from members of Internet forums like 4Chan who launched a campaign to manipulate the results, pushing North Korea's supreme leader to the top of the list," wrote TIME.The candidates for Times 'Person of the Year' accolade ranged from Korean singer Psy, performer of the infamous smash hit 'Gangman Style' to the Burmese leader Suu Kyi in a poll that covers the year's news in the "broadest sense."
Newly-inaugurated Egyptian President Mohammed Morsi drew the short end of the stick in the online poll, receiving the largest quantity of "no-way" votes and a flurry of impassioned comments about his inclusion on the shortlist of candidates.It is not the first time Kim Jong-un has been awarded such a prize. Satirical publication The Onion published a spoof poll in November, naming the "devastatingly handsome" North Korean leader the world's sexiest man of 2012. Despite the tongue-in-cheek nature of the poll, Chinese publication Chinese People's Daily Online took it a little too literally, earnestly informing readers that Kim Jong-un was named Sexiest Man Alive 2012.North Korea has been in and out of the headlines throughout this year for its contested rocket launches that are widely thought to be a guise for missile tests by the international community. On Wednesday Pyongyang carried out a successful rocket launch to deliver what they claim is an observational satellite into orbit. The move was met with strong condemnation from the UN, who met to discuss a new set of sanctions with which to punish the Asian country. North Korea has hailed the launch as a massive victory for the country, as thousands gathering in a government staged rally on Thursday to celebrate the mission success."This was achieved thanks to the Great Marshall Kim Jong-un's endless loyalty, bravery and wisdom," said president of the State Academy of Sciences Jang Chol in a public address.
You can share this story on social media: