Bound by terror: killer cop victims wed
Published time: 30 Dec, 2009 12:33
Edited time: 30 Dec, 2009 16:44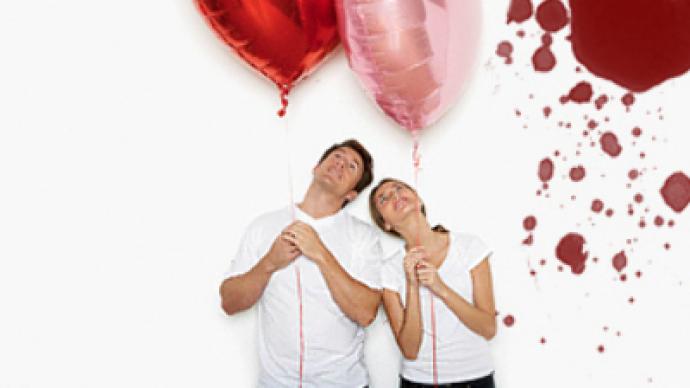 A bond forged by tragedy. This description fits the story of Nadya and Sergey, who survived the massacre at a Moscow supermarket and got married recently.
The couple were among the civilians terrorized by Denis Yevsyukov as he went on a killing spree in April this year. On that night, Sergey was seriously injured by the rampaging policeman, while his girlfriend Nadya was briefly taken hostage. Both are now witnesses at the trial.
The couple, who were just in the first days of their relationship back then, stopped by the supermarket to buy some cold medicine for Nadya, reports Komsomolskaya Pravda tabloid. The drug store was closed for a short break, so the young people decided to wait for the clerk to return.
This is when Yevsyukov approached the hugging couple and, without warning, shot Segey in the head. Luckily, the bullet went low and didn't kill the 27-year-old. Still, half of his jawbone was fractured, and the man dropped on the floor in agonizing pain and shock.
"I was still cautious and heard Yevsyukov order Nadya to lie on the floor several times. Then suddenly he took her up, put a gun to her face and dragged her to the shopping area," Sergey recalls.
With the hostage in tow, the murderous major, who had by that time killed a car driver, then killed a shop attendant with a shot to the head.
"She didn't have a chance. I was trying hard not to cry. I was afraid he would kill me too. I still remember that girl's eyes…" Nadya said.
Later she managed to flee Yevsyukov and found Sergey lying in a pool of blood. Nadya was with him as the ambulance took him to hospital. Later, as he recovered, she spent a lot of time with Sergey, supporting and caring for him.
Bound by the horror they experienced together, the pain and relief of being alive, Nadya and Sergey say they decided they wanted to spend the rest of their lives together. When Sergey got well, the couple got married.