Smugglers killed as Turkey attacks 'rebels' in Iraq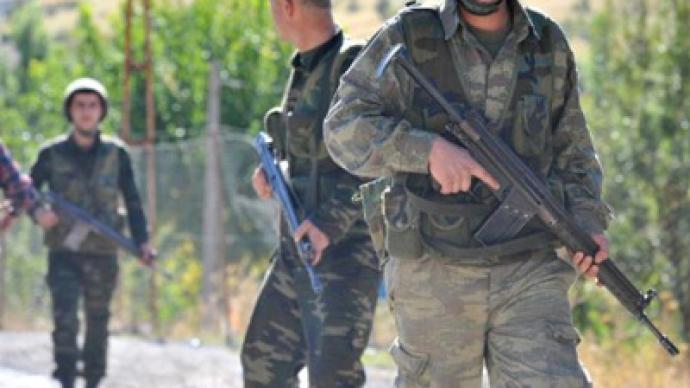 Turkey has confirmed the 35 people who were killed in air strikes on the border with Iraq were mistaken for Kurdish rebels trying to enter the country from Iraq.
The victims "were not terrorists,'' but civilians smuggling cigarettes into Turkey from Iraq, said Huseyin Celik, the ruling party spokesman, expressing regret for the deaths.An investigation into possible intelligence failures, which led to the strikes, has been launched, added Celik.Previously, the Turkish military declared they had detected a group in northern Iraq on a rebels' frequent route to the Turkish border and carried out an air strike. The Turkish Kurd minority has been a constant problem for Ankara for decades. Kurds seek a national government which would carve parts of territory from Turkey, Syria, Iraq and Iran, and have resorted to violence in pursuit of their goal.The Kurdish militant force, the Kurdistan Workers' Party (PKK), has been in an armed struggle against the Turkish government since the mid-1980s. It is considered a terrorist organization by Turkey, as well as Iraq, Iran, Syria, the EU and the US.The Kurd-controlled territory in northern Iraq is mostly independent from the government in Baghdad. Kurdish militants operating in Turkey can find shelter and supplies there.Back in October, Turkey's parliament overwhelmingly voted to extend the government's mandate to order military strikes against Kurdish rebels in neighboring Iraq for one more year.The Turkish military have been given the green light for cross-border pursuit of Kurdish militants in Iraq in 2007. Recent attacks on suspected militant targets took place in August and October.