10 killed in failed assassination attempt on Iraq's VP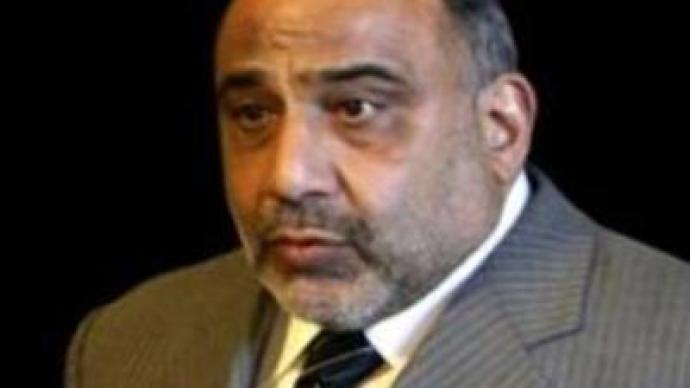 A suspected assassination attempt against one of Iraq's Vice Presidents has claimed the lives of at least 10 people and left 18 wounded. The Iraqis Shi'ite Vice President received minor wounds.
The Iraqi Vice President, Adel Abdul-Mahdi, a Shi'ite, suffered bruising when he was knocked down by the blast of a car bomb which exploded near a building where he was attending a conference.The attack comes as the President, Jalal Talabani, is treated in a Jordanian hospital, after falling ill on the weekend. Adel Abdul-Mahdi could succeed him if he is incapacitated.The Iraqi officials have dismissed rumours that the President Jalal Talabani had a heart attack or a stroke.Speaking in Amman, Iraq's Ambassador to Jordan says the President is suffering from exhaustion.
"The President Jalal Talabani was taken from Iraq to the Jordanian capital, Amman, by a special plane for a check-up. He was suffering from exhaustion as a result of an excessive workload in recent days. He was transferred to the King Hussein Medical Centre. He is in a good and stable condition and there is no need to worry,"
he noted.The Deputy Prime Minister says the President suffered a drop in blood pressure. And some other sources say he has kidney problems.Mr Talabani was sworn-in as Iraq's President 2 years ago. He combines the largely ceremonial role with running the Patriotic Union of Kurdistan (PUK) – one of the Kurdish region's main political parties.The President is a former militant leader, who fought Saddam Hussein for years. Most of his life has been dedicated to the struggle for Kurdish independence. Meantime, another person was killed and 2 wounded by gunfire in an area housing a hotel used by foreign contractors, government facilities and a church in central Baghdad.
You can share this story on social media: