Court overturns early release decision for Khodorkovsky's partner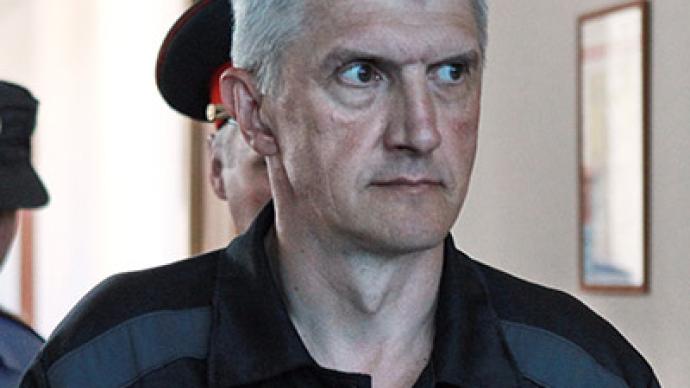 A Russian court has overturned the early release of Platon Lebedev, one of Mikhail Khodorkovsky's partners. Prosecutors had appealed the decision in November that would have allowed Lebedev's release in summer 2013.
Former business partners Platon Lebedev, the former head of the Menatep Bank, and Mikhail Khodorkovsky, ex -CEO of the Yukos oil Company, were each sentenced to 13 years in prison for money laundering and embezzlement in December 2010.­ In 2005, the two were sentenced to eight years for tax evasion. The sentences were to be served concurrently. They were first detained in 2003 and, counting time already served, were initially expected to remain in jail until 2016.In November Velsk court in the Arkhangelsk Region, northern Russia, where Lebedev is currently serving his term, decided to cut the businessman's punishment to 11 years and three months.  The prosecution had appealed this decision. In August, a similar situation happened with the court granting Lebedev an early release, and then overturning its decision. His defense says they're going to proceed with the fight for early release, and ensure their client's plight is reviewed by higher judicial authorities.In the second case against them, the two were found guilty of forming a criminal conspiracy in the oil business, and stealing 218 million tonnes of oil from Yukos' subsidiaries. The court ruled Khodorkovsky and Lebedev made fake purchases and sales deals through front companies and only returned part of the profits to the subsidiary companies. The partners were also found guilty of registering offshore companies "to facilitate criminal business activities" and money laundering. Khodorkovsky and Lebedev pleaded not guilty, but the court found their evidence contradictory.