Bumbling Australian robbers tunnel into wrong store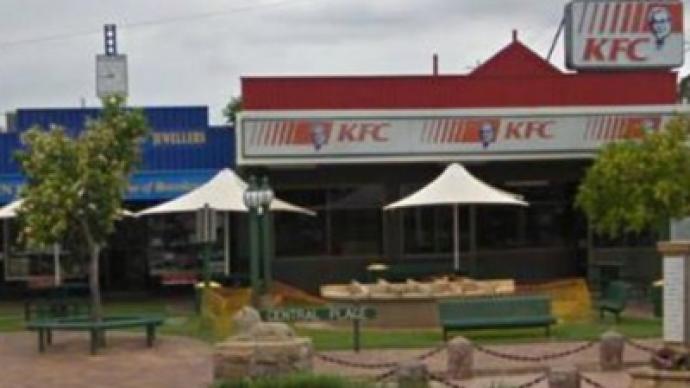 Two Australian thieves made off with $2,600 after accidentally tunneling into a local KFC instead of their intended target, a jewelry store next door to the restaurant.
The robbers tore down a toilet block at the rear of the adjoined stores in Beaudesert, a village in northeastern Australia, using an iron bar to break through a fibro wall in an attempt to break into Wright's Jewellers. Instead, the pair landed in KFC, where they encountered restaurant staff. Peter Welsh, 32, and Dwayne Doolan, 31, quickly staged a hold-up and escaped with $2,600. Both were arrested and charged with robbery Wednesday after police raided Welsh's home.The robbery was apparently the third unsuccessful attempt that day by the pair to loot the jewelry store.Their first plan was to smash the front window of the store with spark plugs, police said. When that failed, they allegedly tried to break in through the rear doors, but chose the wrong one and found themselves in an Animal Welfare League Opportunity Shop, where they stole a charity box containing $50.
You can share this story on social media: