At least 45 killed, about 150 injured in twin blasts in Pakistan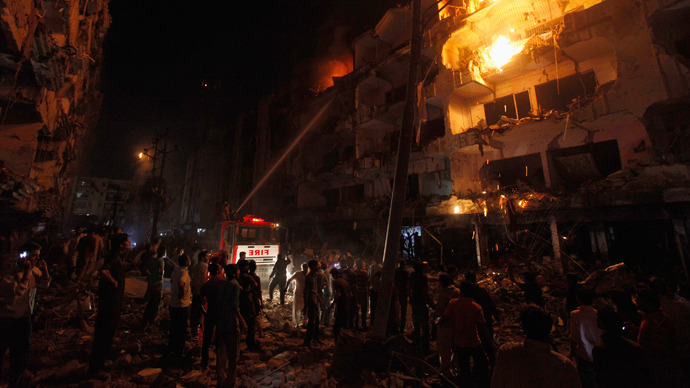 Twin explosions killed at least 45 people and wounded more than 150 in a Shiite Muslim area of Karachi in southern Pakistan, officials said. Nearby apartment buildings caught fire in the bombing.
The cause of the first blast was a remote-detonated improvised explosive device strapped to a motorcycle at the entrance of Abbas Town, following which a CNG cylinder of a car exploded a few minutes later, the Pakistani based newspaper News International reports.
A suicide bomber is suspected to be behind the attack, Reuters quotes police Inspector General Fayyaz Leghari.
"There were two blasts but it was not clear whether the second was also a bomb", Leghari said.
The first explosion was so powerful that it blew off the facades of several flats facing the explosion. Window panes of most surrounding buildings were smashed, even some doors came off hinges, witnesses told the News International newspaper.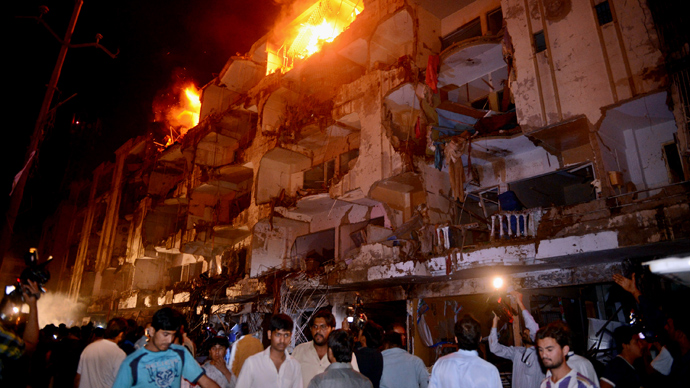 Locals started helping the injured before the rescue services arrived, complaining of delays before official help arrived.
Some of the injured have been shifted to Patel Hospital, Abbasi Shaeed Hospital, Aga Khan University Hospital (AKUH) and Jinnah Postgraduate Medical Centre. There are conflicting reports about the number of injured. Pakistan based TV channel Geo News reports that 70 people were being treated at AKUH.
The targets were allegedly worshippers emerging from a nearby mosque, police said. No one has claimed responsibility for the attack, but Sunni militants linked to al-Qaeda and the Taliban have targeted Shiites in the past.
Political and religious leaders have condemned the incident in the strongest terms and announced several days of mourning.
Bombings targeting Shiites have killed nearly 200 people in the city of Quetta since January 10. Pakistani militant group Lashkar-e-Jhangvi claimed responsibility for the bombings. Various protests were held across the country demanding a military-led crackdown on the group.
In recent years Sunni groups have escalated attacks against Shiites, who they believe are non-Muslims. Shiite Muslims make up about 20 percent of Pakistan's population of 180 million people. More than 400 Shiites were killed last year, according to Human Rights Watch.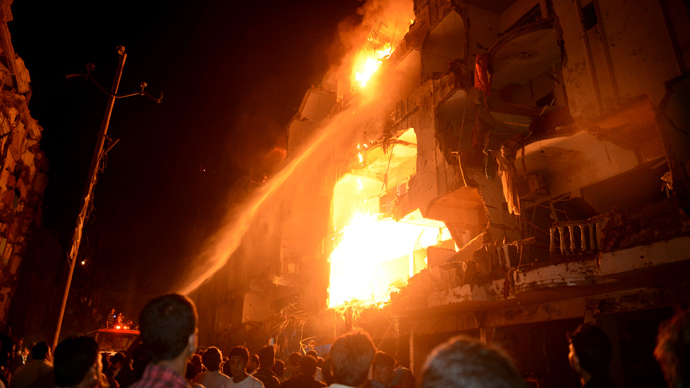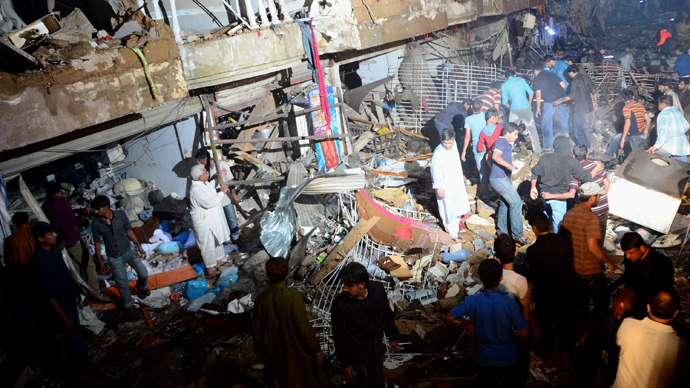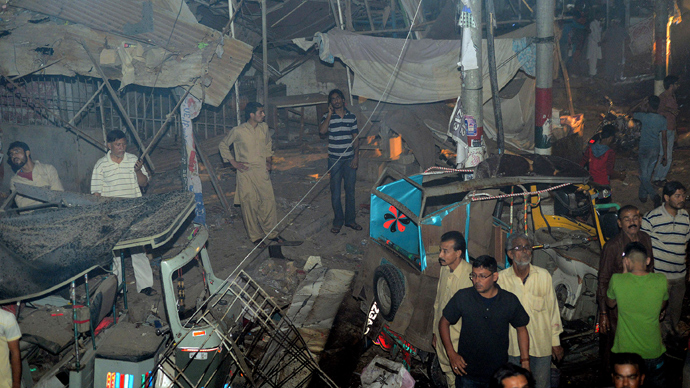 You can share this story on social media: