World chess boss to retire from regional presidency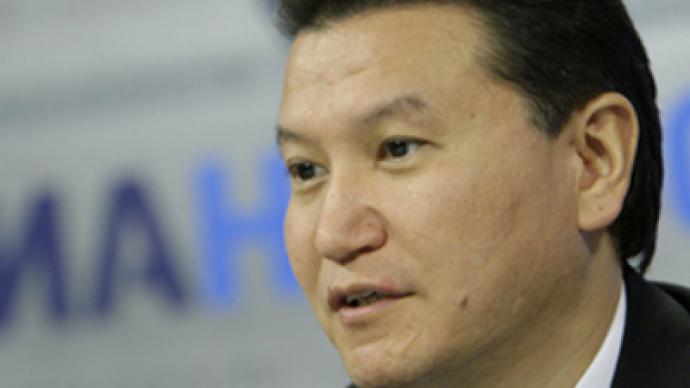 The president of the Russian republic of Kalmykia, Kirsan Ilyumzhinov, is leaving his post after four terms in office.
In an official statement on his website, Ilyumzhinov announced his support for Russian President Medvedev's policy of replacing veteran regional leaders with younger ones.
"On October 24, my fourth term in office as the president of Kalmykia ends, and I do not find it possible to run for the fifth one," Ilyumzhinov told Interfax.
Ilyumzhinov, who was first elected president at 31 years old, is now going to concentrate on his career as head of FIDE, the World Chess Federation, and lead an active public life.
He is planning to organize missionary visit to the traditionally Buddhist republic by the Dalai Lama.
Asked about his successor, Ilyumzhinov said he was a "team player" and, being a member of the United Russia party, was ready to support any candidate suggested by the party and the president.
Ilyumzhinov's upcoming resignation will be another link in a chain of long-term regional leaders who have left their posts recently: the, and, finally, Bashkiria's in July.
You can share this story on social media: