Kaliningrad rallies against tax rise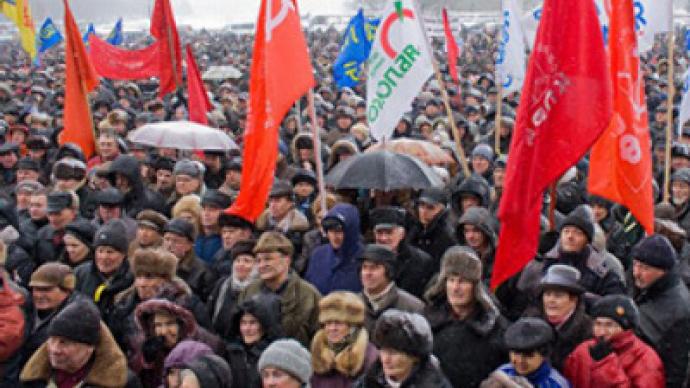 At least 6,000 people have taken to the streets of the Russian city of Kaliningrad to protest against the increase of the transport tax.
The rally started at 2 pm Moscow time and involved representatives of the opposition parties: Communists, Liberal Democrats, Patriots of Russia and a number of non – profit organizations.
The participants protested the increase in the auto tax. Radio Ekho Moskvy reported that the protesters also rallied against the rise of housing and communal amenities tariffs.
Protesters demanded the resignation of the local governor and legislators. The leader of the Solidarity movement, Ilya Yashin, called for the dismissal of the current Russian government, Ekho Moskvy reported.
Kaliningrad region saw the first rally against increasing the auto tax on 12 December 2009. The jump in taxes had been approved by the local authorities earlier in November.
After the December rally, the region's legislators retained the tax rate at the same level for 2010. Still, in 2011 the tax is due to rise by double digits.
You can share this story on social media: