Taliban strikes Kabul airport with multiple blasts, 7 dead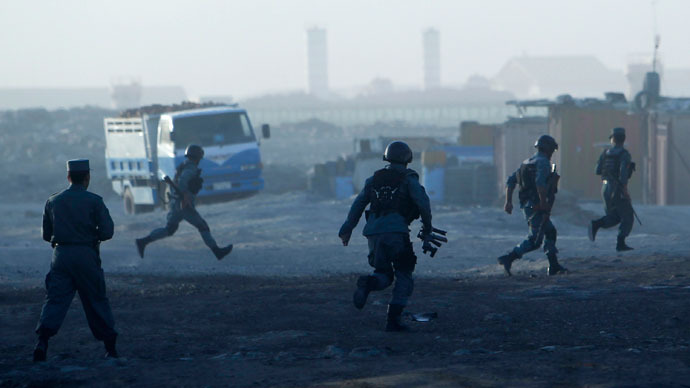 Taliban insurgents stormed the Kabul international airport that houses a NATO headquarters setting off multiple explosions. Afghan forces reported the seven heavily-armed insurgents had been killed following a fierce gun battle.
Afghan officials announced that the insurgents had been neutralized a few hours after the siege began at around 4:30am local time (24:30 GMT) on Monday.

Two suicide bombers blew themselves up in an explosives-laden van, and five others took up positions in a building under construction next to the international airport, Interior Ministry spokesperson Sediq Sediqqi said. The remaining insurgents then engaged in a fierce gun battle for several hours before being killed by security forces.

The area was quickly sealed off by security forces, and helicopters patrolled the area. Local residents said they heard at least a dozen explosions coming from the military section of the airport. They described hearing rocket-propelled grenade blasts along with automatic weapons fire, AP reported.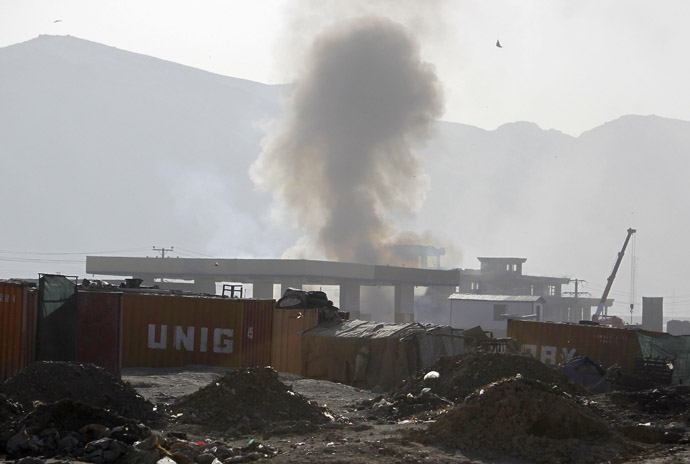 "It started just after dawn prayers and I counted about a dozen explosions, mostly RPG fire, coming from the airport," one resident told AP. 

The Taliban claimed responsibility for the attack, saying it was part of a "spring offensive" they pledged last month to launch on alliance military bases and diplomatic centers.

"Today... there was a massive attack on the foreign military side of Kabul airport," Taliban spokesperson Zabihullah Mujahid said in a text message sent to reporters. "The enemy has suffered major casualties," he added, although no military casualties have yet been reported.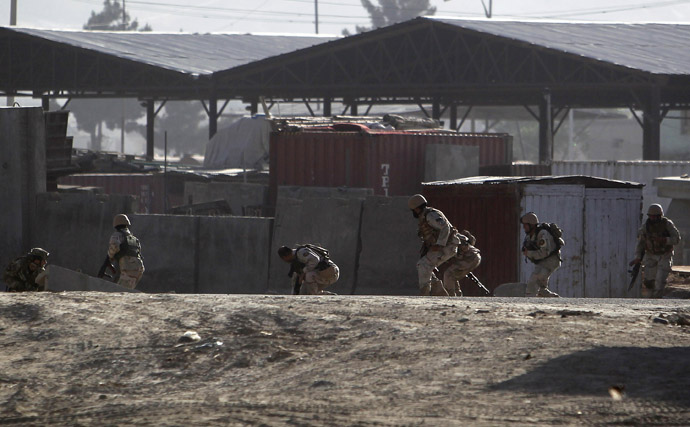 Embassies in Kabul were put on lockdown shortly after the attacks began, with several Western diplomatic missions sounding emergency alerts. 

The so-called 'spring offensive' has seen an increase in attacks on alliance forces. In May, Afghan security forces battled Taliban insurgents in the center of Kabul following a massive blast.

US forces are scheduled to fully withdraw in 2014, when they will hand over security responsibilities to the Afghans. Concerns have been voiced that the Afghan forces are ill-prepared and too few in number to defend against the Taliban insurgency.
Photo of smoke from one the rocket inside the military airport. #KabulAttack twitter.com/AhMukhtar/stat…

— Ahmad Mukhtar (@AhMukhtar) June 10, 2013
More forces deployed. #KabulAttack. Gunfire ongoing twitter.com/AhMukhtar/stat…

— Ahmad Mukhtar (@AhMukhtar) June 10, 2013
#ISAF choppers flying over the blast site . #Kabulattack twitter.com/AhMukhtar/stat…

— Ahmad Mukhtar (@AhMukhtar) June 10, 2013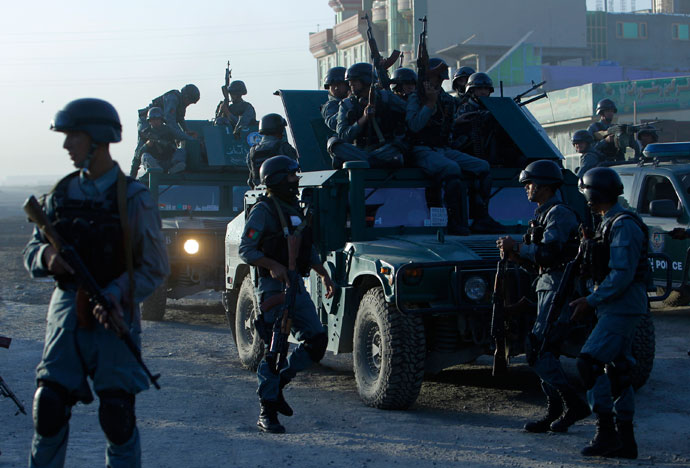 You can share this story on social media: