WikiLeaks' Assange released on bail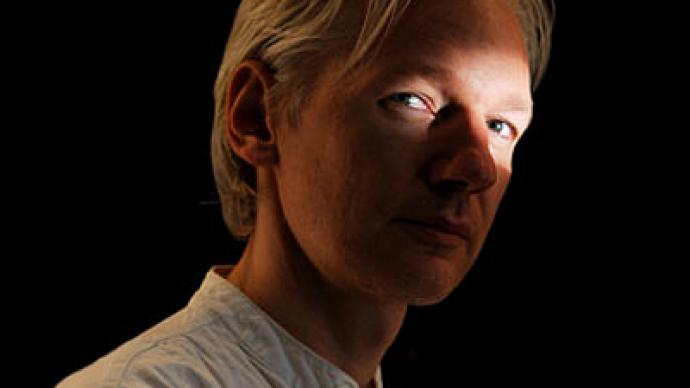 The founder of the whistle blowing website Wikileaks has been released on bail by a British court and says he will continue his work.
Julian Assange came out onto the court steps to make a short statement. He said that he used the time that he spent in solitary confinement to think about other people, who were in the same position as him around the world, and promised to continue fighting for what he believes in.He thanked his lawyers and his supporters. He also thanked the British justice system which, he stressed, isn't dead yet.High Court Justice Duncan Ouseley has rejected prosecutors' arguments that Assange should stay in prison and granted him conditional bail.Bail was set at just under $400 000 on Tuesday, but prosecutors sought to keep him behind bars. Friends and supporters who pledged the money for the bail in various quantities had to go to local police stations and guarantee that they are going to hand that money over prior to Assange being released today.The court was not convinced that Assange's supporters would actually come up with the money, even though they are British citizens and some of them are fairly famous. Among people donating money for WikiLeaks founder's release are author and journalist John Pilger and socialite Jemima Khan. However, the court was not satisfied until they had proof the money had been delivered. Initially, it was believed that the appeal was filed by the Swedish government, however, it turned out that court's decision was actually contested by the UK prosecutor. "We are aware that the Swedes have denied that they asked for an appeal. We are also aware that the director of public prosecutions this morning, Keir Starmer, has also said that all that the Crown Prosecution Service is doing is the bidding of the Swedish government," Mark Stephens, Julian Assange's lawyer said today, as cited by Associated Press. This new information tends to raise questions about the role of Great Britain in this process? There is now speculation that not only Sweden has come under pressure from the US government, but also the British legal system may have come under pressure. According to Verena Payr of the Justice for Assange Campaign, "There's one power that has a thumb on those countries," referring to Sweden and UK. Afshin Rattansi, an author and journalist, also believes the most disturbing issue is the possible involvement of the British government in this process. "As we heard, it wasn't the Swedish prosecutor, it was, in fact, the Crown Prosecution Service of Britain that was involved with the appeal against the bail decision," he told RT. "What the British government's role is in all of this is becoming an issue, let alone what tentacles were stretching from Washington, itself."
Australian journalist and documentary film-maker John Pilger, who has been in contact with Assange throughout his time in detention, says the legal proceedings show their absurdity."The Crown Prosecution Service in Britain has wasted taxpayers' money. Julian Assange offered to meet the Swedish prosecutor here; he offered to meet the Swedish prosecutor over there. He'd left with the permission of the Swedish prosecutor. There's been no suggestion that he didn't want to co-operate. So why are we going through all this? So why did Julian Assange end up in the punishment block?" Pilger asked.
The Crown Prosecution Service of Britain has actually argued that Assange could be a flight risk. He has no family connections in UK, he also has the means and the friends to disappear. His lawyer argued against those allegations today, saying that he fully cooperated with Swedish authorities when he was in Sweden. Assange stayed there for a month, he answered all their questions and then he was allowed to leave Sweden."Mansion arrest" is a new definition made up by the press to describe what Assange will be subjected to now, as opposed to "house arrest". "He's going to come up to Norfolk and stay with me either tonight or tomorrow when the additional requirements the judge wanted in terms of security are met," Vaughan Smith, Frontline Club founder, said today as reported by Sky News.Mr. Smith is known for having quite a large house and the conditions most likely will be a lot better than the solitary confinement Assange has endured for the last week or so. The conditions of his bail are still being thrashed out, but they may remain the same as discussed on Tuesday when the bail was first contested. Julian Assange will have to wear an electronic tag, report to the local police station every day and be subject to a curfew, as well.Supporters of the WikiLeaks founder crowding the court entrance in London were overjoyed with the court's decision.Verena Payr from the Justice for Assange Campaign said that the group is happy with the court's decision today, however, they wish for all the charges against Assange to be dropped so WikiLeaks can continue as before."We definitely stand for WikiLeaks, we will support them, we are going to make a site, we'll try to donate money," she told RT correspondent Laura Emmett.Paul Lashmar, an investigative journalist based at Brunel University in London, says the immediate future of Assange is unclear."The fact is that the Americans are very, very angry about this, and they are out for revenge," he said. "In a way his position is more like that of a journalist. He's been given documents that he's then released. He didn't actually steal the documents."
Assange has been in prison since December 7, following his surrendering to British police due to a Swedish sex-crimes warrant. He denies wrongdoing, and is refusing to agree to Sweden's request to extradite him for questioning, reports the Associated Press."A backdoor extradition" – that's what some supporters who have been outside the courthouse today were calling the whole process. They believe that Assange, should he finally be extradited to Sweden, will then be almost immediately requested to appear in court in the US.Assange's supporters believe the charges against him are trumped up. They are believed to be linked to WikiLeaks' release of US embassy cables, which is embarrassing for the US government and for other governments around the world.WikiLeaks' lawyers are saying that the extradition documents for Assange to go to the US have either already been prepared or their preparation is in progress.Assange's supporters say that this is a case of a huge double standard in the US, as they lecture other countries on their human rights situation whilst committing an act such as this."WikiLeaks has managed to expose war criminals, corruption, humanitarian crimes, abuses of democracy, backroom dealings, and instead of those people being prosecuted for what are serious crimes against humanity, instead we are trying to prosecute the person who is exposing these revelations," said Sharon Ward, a Justice for Assange campaigner.The mere fact that Assange is facing extradition to Sweden shows that the country is being subjected to pressure from the US, says Lindsey German from the Coalition of Resistance.Julian Assange is expected back in court on January 11 when the extradition hearing is to take place.
You can share this story on social media: