Journalist on NSA leak case: More to be revealed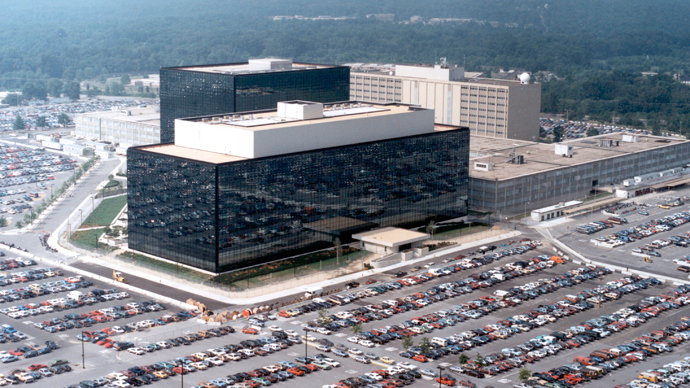 There will be more 'significant information' exposed in the near future, AP cites the journalist who revealed classified US surveillance programs leaked by an American defense contractor.
"We are going to have a lot more significant revelations that have not yet been heard over the next several weeks and months," Glenn Greenwald of The Guardian told AP.

Greenwald, who over the weekend identified ex-CIA staffer Edward Snowden as his source, added that the decision is in the works as to when the next story will be published based on former CIA contractor's leaked information.


Yes, Snowden only worked at Booz Allen for a few months - but has been working w/NSA since 2009, w/other companies, including Dell

— Glenn Greenwald (@ggreenwald) June 10, 2013
For Snowden, Glenn Greenwald, who joined The Guardian last year after five years of writing for Salon, was not a random pick to publish his findings. Greenwald has been known for his critical stance on intrusions on privacy and the government trampling on personal rights for the sake of protecting national security.

"The wall of secrecy behind which they operate is impenetrable and it is a real menace to democracy," said Greenwald.
The Guardian interviewed Snowden, who never intended to remain in the shadows.
"There are dozens of stories generated by the documents he provided, and we intend to pursue every last one of them," Greenwald said.
However, Greenwald and The Guardian was not the only option Snowden considered. On Sunday The Washington Post's Barton Gellman claimed that ex-CIA technical assistant also contacted him about the story.


Gellman said Snowden was asking if the Post would publish within 72 hours the full contents of a presentation he had made about the collection of electronic activity from the Silicon Valley companies, Reuters reports.

From his side, Gellman said he could not guarantee this and the Post sought the government's views about whether the information would harm national security. Despite the WP eventually agreeing to publish just a small part of Snowden's information, the informer suddenly backed away, writing that he regretted that "we weren't able to keep this project unilateral,'' Gellman said.

Snowden, a 29-year-old former technical assistant for the CIA and current employee of the defense contractor Booz Allen Hamilton revealed the existence of PRISM, the National Security Agency's (NSA) massive data mining surveillance program which gave the agency backdoor access to emails, videos, chats, photos and search queries from nine worldwide tech giants.

Snowden was last seen checking out of his Hong Kong hotel on Monday, Reuters quotes witnesses as saying.

So far no charges have been brought and no warrant issued for the arrest of Snowden by authorities.

You can share this story on social media: