Journalist dead: murder or accident?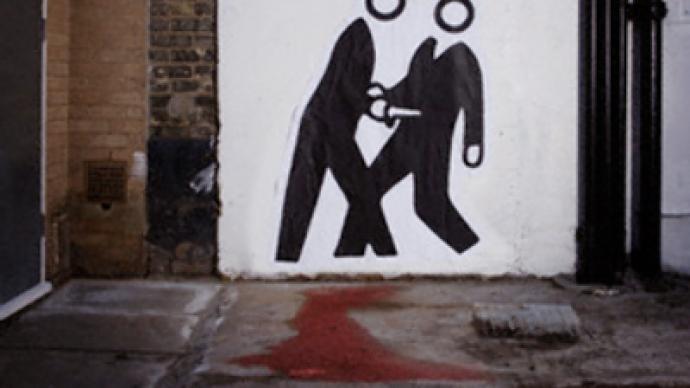 The editor in chief of a Russian newspaper has died in the hospital, two months after he was allegedly assaulted on the staircase of his apartment block. Was yet it another attack on a journalist, or a tragic accident?
Yaroslav Yaroshenko, a journalist and human rights activist, headed Corruption and Crime monthly in the southern Russian city of Rostov-on-Don.
Early in the morning on April 30, the 63-year-old was delivered to the hospital with a traumatic brain injury and remained in a coma for several days.
After a month in the hospital and several operations, Yaroshenko felt better and was allowed by doctors to go home. However, on June 30 his condition suddenly got worse and the journalist was taken to an intensive care unit, where he soon died.
Earlier it was reported that Yaroslav was stalked by an unidentified individual as he returned home from work. The attacker hit him on the head before fleeing.
However, Yaroshenko's colleague and friend Arkady Budnitsky told RIA Novosti that the circumstances under which Yaroshenko got the fatal injury are still not clear.
"Possibly it was an assault/attack, but he could have stumbled, too" he said. He added that he started his own investigation.
Yaroshenko's deputy, Sergey Sleptsov, said he couldn't believe it was just an accident because of the type of the injury. He said according to his information, "there is a pool of suspects" who could have been involved in the case.
According to NewsRu.com, Sleptsov was himself a victim of a similar attack in 2007 and offenders have still not been found.
A criminal investigation into Yaroshenko's death has yet to be opened. According to a press representative of the regional Department of Internal Affairs, Aleksey Polyansky, there was not enough evidence of an attack.
"There were witnesses who saw the journalist stumbling on the staircase," Polyansky told RIA Novosti. He added that Yaroshenko had worked with the press service and was known as one of the best specialists in the region.
Russia's Union of Journalists will conduct its own investigation into the attack, which is the latest in a series of similar crimes against journalists and activists across Russia.
Corruption and Crime paper has not been published since Yaroshenko got injured. But according to Sleptsov, it is possible that the newspaper will resume publication in September.
You can share this story on social media: