Jerusalem guard shoots and kills Israeli man who shouted 'Allahu Akbar'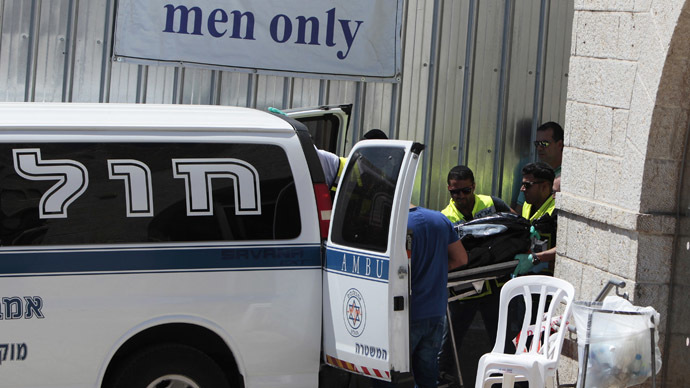 A security guard shot and killed an Israeli man on Friday at a public restroom at Jerusalem's Western Wall, one of Judaism's holiest sites. He opened fire after hearing the man shout "Allahu Akbar," which means "God is greatest" in Arabic.
The guard said he fired his handgun because he thought the man was a Palestinian militant, Reuters quoted police spokesperson Micky Rosenfeld as saying: "The fact he shouted Allahu Akbar, that seems to be why the security guard drew his weapon and fired a number of shots at him."
The victim, who was Jewish and in his mid-40s, was treated for his injuries by paramedics but died from his wounds, the Jerusalem Post reported.

The victim of the shooting was a frequent visitor to the holy site, according to Israeli media. Those who knew him said he was a 'strange person,' slightly disconnected from reality, who came to the Western Wall to rant about government policies. Lately, he claimed that he had converted to Islam, witnesses said.

The Arabic phrase "Allahu Akbar" – known as Takbir – is commonly used by Muslims in a variety of contexts, from formal prayer to casual expression of strong emotions like fear, surprise, triumph or defiance. The informal use may be compared to the Western phrase "Oh my God."

The shooting incident happened at the Western Wall, a place of regular mass worship for Jewish believers. The plaza adjoining the wall is located is next to the Temple Mount, which is revered by Jews as the place where two biblical temples once stood. It is also the site of Islam's third holiest mosque, Al-Aqsa.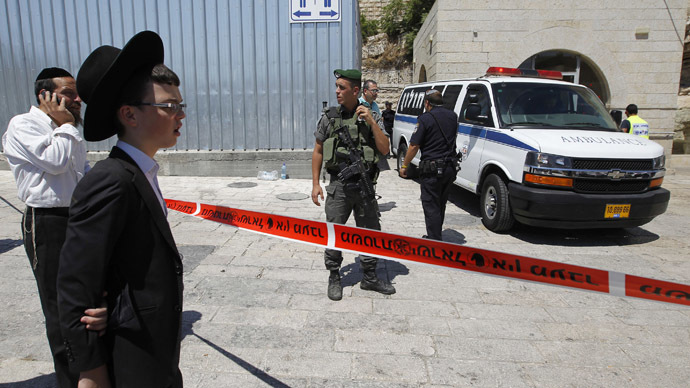 You can share this story on social media: