Crippled Fukushima braces for typhoon Man-Yi hit (VIDEO)
Workers at the Fukushima nuclear power plant have braced for a powerful incoming typhoon. Japan is struggling and failing to keep radiation leaks from the facility, crippled by the 2011 quake and tsunami, under control.
Typhoon Man-Yi hit southern Japan on Monday morning, bringing heavy rains and strong winds and sparking fears that it might further deteriorate the situation at Fukushima. 
Workers at the site are using large weights to try and prevent cranes used to move debris from toppling over from the wind, reports Japanese broadcaster NHK. They also attached ropes to external piping and pumps, which are used to pump cooling water to and from the reactors.
Staff members have increased patrols ahead of the storm to make sure that radiation-contaminated water doesn't overflow from storage tanks. At least one overflow has already been discovered.
The typhoon has been increasing in size and strength as it traveled over the Pacific, with wind speeds rising to as much as 162kph.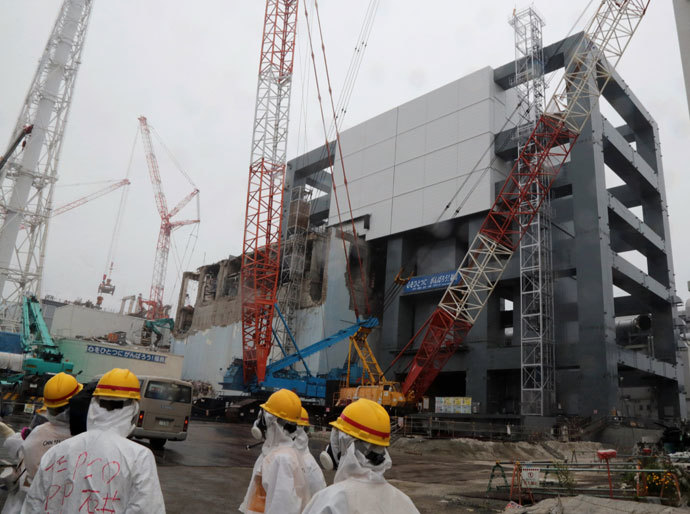 Man-Yi is the 18th typhoon to hit Japan this season and is one of the strongest so far, leading officials to issue warnings of possible floods and landslides to citizens in different parts of the country. In three prefectures - Kyoto, Fukui and Shiga - the national Meteorological Agency forecaster issued highest level emergency alert.
Railways in central Japan have suspended services in response to the typhoon's arrival. About 800,000 residential buildings were without electricity in western and central Japan.
The Fukushima plant remains a source of much concern, as Japanese authorities and operator TEPCO have so far failed to prevent leakage of radioactive water used to keep reactors under control into the environment.
The disaster triggered a wave of rejection of nuclear power both in Japan and in some other countries. Japan is soon to become a nuclear-free nation after shutting down its only operational reactor on September 15. This however is expected to be temporary situation, with facilities going back online after passing safety checks and winning approval from municipal authorities.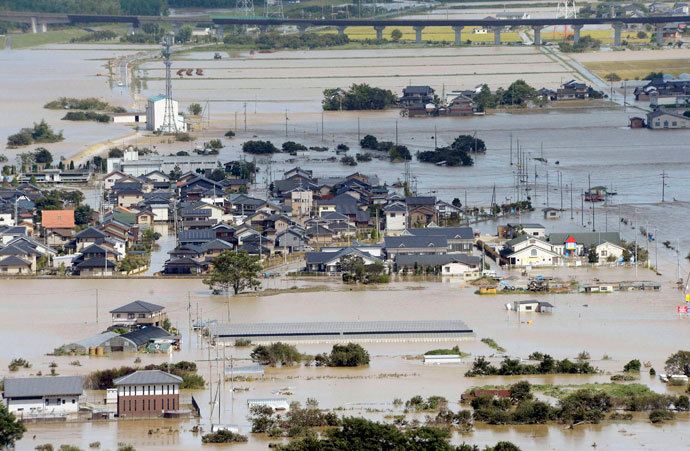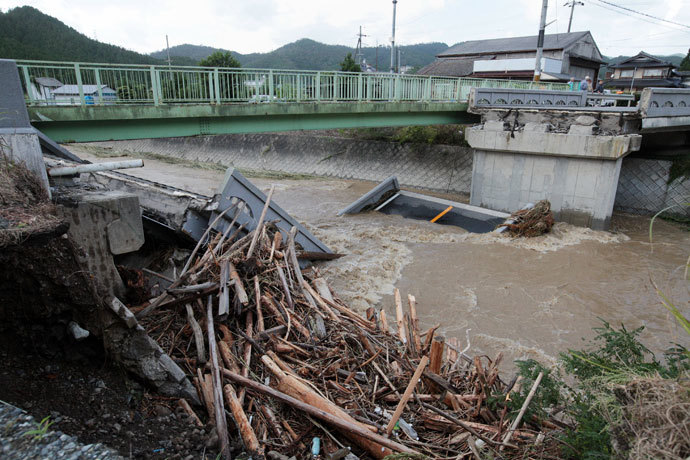 You can share this story on social media: