Japan's Justice Minister admits Yakuza ties 30 years later
The phrase 'better late than never' rang true for new Japanese Justice Minister Keishu Tanaka, as he was forced to apologize for decades-old mafia ties. He claimed ignorance of any criminal links over a Yakuza wedding he attended 30 years ago.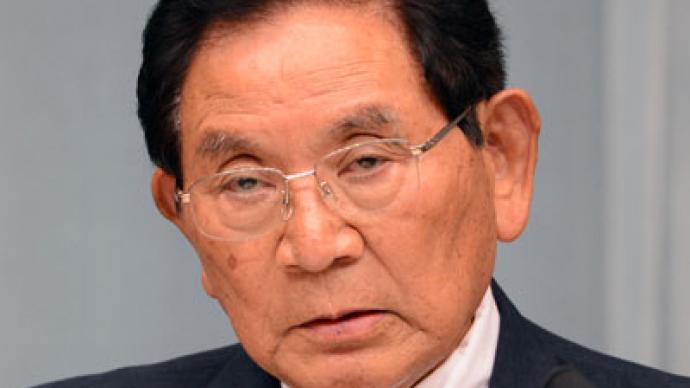 A Japanese tabloid shed light on the scandal, claiming that the 74-year-old Tanaka was a guest of honor at a Yakuza wedding three decades ago. The story also alleged that he had acted as a matchmaker for a senior Yakuza member.The claims forced the Minister to publicly apologize for attending the wedding, though he maintained he was unaware that the event was connected to the mafia."If I had known he was a member [of a Yakuza group], I would not have been there," he said, adding that he only realized afterwards that "they were members of a crime syndicate."The news was immediately trumpeted by the opposition Liberal Democratic Party to criticize Prime Minister Yoshihiko Noda's new cabinet. "This is unbelievable," leading opposition Liberal Democratic Party member Yoshihide Suga said in an interview with NTV. "Justice Minister is literally the guardian of the law. He should resign as he has admitted to it."Tanaka, however, resolved to remain at his post for the time being.
Questionable record
Tanaka became Justice Minister last week following a cabinet reshuffle, but came under fire straight away amid claims he had received over $5,000 in illegal donations from a Chinese benefactor in 2006.Tanaka said he returned the funds, and that his staff has launched an investigation into his financial records. He vowed to report their findings as soon as they are made available to him.The Japanese Yakuza is a group of organized crime syndicates that dominated Japan's criminal underworld during the 20th century. Akin to Italy's Mafia, the Yakuza traffic in drugs, gambling and prostitution. The group operates internationally, and according to statistics collated by the Japanese police the group had over 80,000 members in 2009.
You can share this story on social media: