Worldwide detox: Japan to run internet 'fasting' camps for addicted teens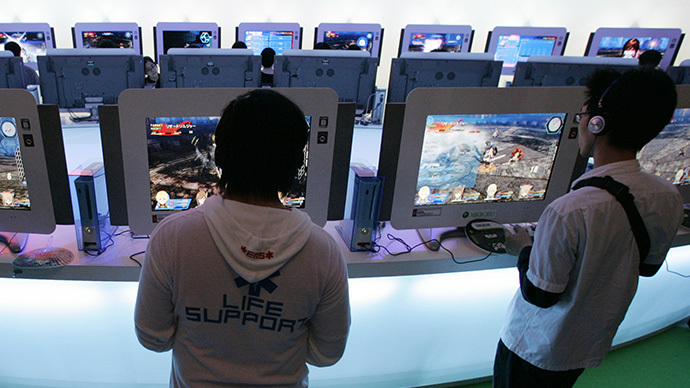 Over half a million middle- and high-school students in Japan are feared to be strongly addicted to the internet, prompting authorities to try a revolutionary solution to help teens who cannot voluntarily unplug from the web: internet 'fasting' camps.
The camps are one facet of the Japanese education ministry's investigation and research program into internet addiction among children slated for the next fiscal year. The ministry has requested that the government funds the immersion programs, which are designed to pull children away from their computers, cell phones and hand-held gaming devices.

"It's becoming more and more of a problem," Akifumi Sekine, a spokesman for the ministry, told The Daily Telegraph. "We estimate this affects around 518,000 children at middle and high schools across Japan, but that figure is rising and there could be far more cases because we don't know about them all."

The ministry hopes to hold the internet "fasting" camps at outdoor learning centers and other public facilities where children will be forced to engage with the non-virtual world.

The teens will be encouraged to participate in outdoor activities, team sports and games, while psychiatrists and clinical psychotherapists will be available to aid children who find the transition too traumatic.

"We want to get them out of the virtual world and to encourage them to have real communication with other children and adults," Sekine said.

The extent to which Japanese teens are increasingly suffering from Internet dependency was revealed earlier this month following the release of the first-ever nationwide study on Internet addiction.  

A research team, led by Nihon University professor Takashi Oida, sent questionnaires to about 140,000 students across the country between October 2012 and March 2013 to determine their Internet usage patterns. The team received some 98,000 responses.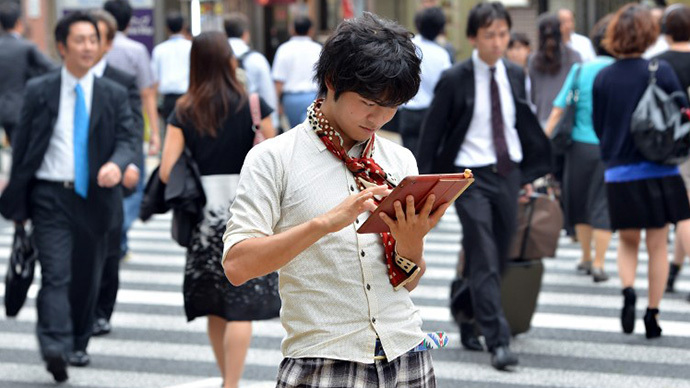 Those surveyed were asked eight questions, including whether they had ever felt compelled to prolong the number of hours spent online internet to gain satisfaction, whether they had ever failed to stop using the Internet, and whether their Internet activity had had an adverse effect on their relationships with friends and family.

Of the respondents, some 7,952, or 8.1 percent, were considered to be "pathologically" addicted to the internet. Among this figure, 23.2 percent said they had difficulties falling asleep, while 15.6 percent said they awoke during the night.

The study also found that the percentage of students who spend upward of five hours per weekday online was 14 to 15 percent. A similar percentage of junior high students spent more than five hours per day online on the weekend, while that figure was 21 percent for high school students.

Based on the findings, Japan's Health, Labor and Welfare Ministry estimated that some 518,000 students in schools nationwide suffer from the addiction.

Side effects observed by the team include sleep and nutritional disorders, symptoms of depression, and even deep vein thrombosis – the formation of a blood clot due to long hours of keeping the same seated posture – also colloquially known as "economy class syndrome."

Internet addiction is also believed to be adversely affecting children's academic performances.