Japan plans to re-create meltdown to learn more about Fukushima crisis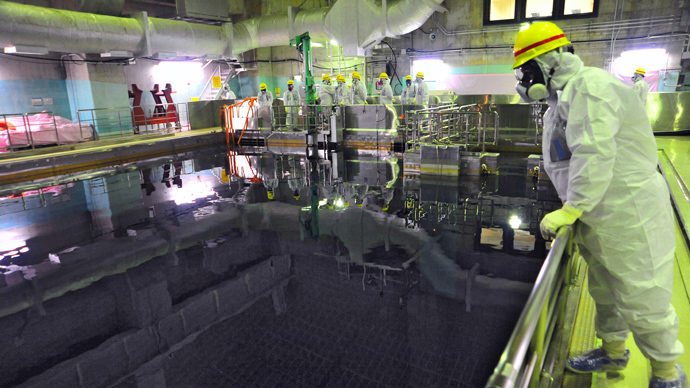 A team of nuclear scientists in Japan plan to deliberately melt a nuclear fuel rod to model the meltdown at the Fukushima nuclear plant in 2011. The experiment aims to find out exactly what happened to the plant's three reactors.
"Results of the experiment will help us better predict the effectiveness of measures to deal with a nuclear accident, such as an emergency injection of water into a reactor," the Japan Atomic Energy Agency (JAEA) spokesman said, as cited by The Japan News. "There are no safety problems with the experiment itself."
The meltdown project will be conducted at the Nuclear Safety Research Reactor in Tokaimura, Ibaraki Prefecture, which started operations in 1975, and is designed to conduct these kinds of experiments. The agency said it will start making the capsule around April.
The test will see a 1.2-meter-long stainless steel capsule containing a 30-centimeter-long fuel rod to be placed at the core of the reactor in a way that the coolant water would not come into contact with the rod. This will recreate conditions similar to the Fukushima crisis when reactors lost water due to heat generated by the nuclear fuel. The JAEA also plans to install a camera inside the capsule to record the process.
Neutrons released by fuel around the capsule will facilitate nuclear fission in the small fuel rod, which will begin melting after its temperature reaches 2,000 C. The agency will study at exactly what temperature fuel starts to melt as well as the rate of melting.
"We want to study exactly how meltdowns happen and apply what we will learn to help improve ways to deal with severe accidents in the future," the JAEA said.
So far, TEPCO, the operator of Fukushima, has been unable to collect data such as the temperature and water level in the fuel rod pools of each reactor during the crisis.
"The present calculation method has its limits when seeking precision," said a senior TEPCO official.
All three Fukushima reactors each contained between 25,000 and 35,000 fuel rods when the March 11, 2011, earthquake hit. It is assumed that they started melting four to 77 hours after the quake.
The experiment could also offer clues about the state of the fuel left inside the three crippled Fukushima Daiichi reactors, which remains uncertain, and to improve the accuracy of the analysis of the accident at the nuclear plant.
The Fukushima nuclear plant was crippled after a magnitude-9 earthquake followed by a huge tsunami sparked three nuclear meltdowns. In November, 2013, TEPCO began removing over 1,500 nuclear fuel rods from one of the four reactors at its damaged nuclear power plant.
You can share this story on social media: