Moscow denies Russian fighter jets violated Japanese airspace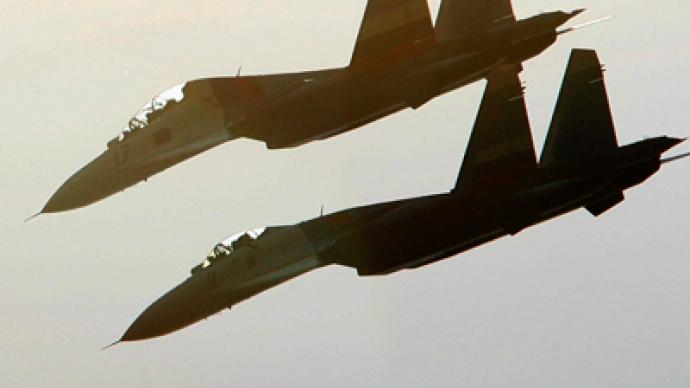 Moscow has denied its fighter jets breached Japanese airspace. The Japanese Defense Ministry earlier said two Russian combat fighter jets briefly entered Japan`s airspace just off the northern island of Hokkaido.
Russian aviation of the Pacific navy has been performing scheduled flights in the area and no airspace violation took place, a Russian military spokesman told the press."Naval aviation flights by the Pacific Fleet in this area are conducted regularly in strict accordance with international regulations of using the airspace, without violation of other countries' borders," Roman Martov said.Meanwhile, Tokyo lodged a protest saying two of its own combat jets were sent to scramble the violators which they identified as SU-27 aircraft.A similar incident happened a year ago on February 8, 2012, when several Russian war planes flew close to Japanese territory. Japan admitted that the planes did not violate its airspace, but Japanese fighter jets were alerted.On Thursday Japan marks the anniversary of an 1855 treaty which Japan says supports its claims over the Pacific island chain which Russia calls the Southern Kurils and Japan terms the Northern Territories. The islands became Soviet territory after its victory in WWII, but Japan did not agree with this division. The over 60-year-old dispute is ongoing.
You can share this story on social media: