F-16 fighter jet splash down in Pacific near Kurils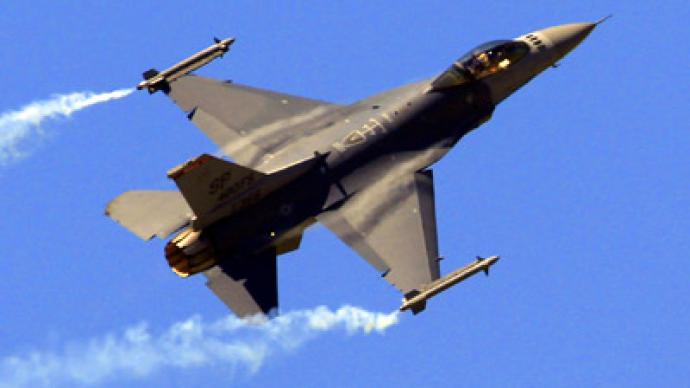 An American F-16 fighter jet went down in a Russian exclusive economic zone near the Kuril Islands on Sunday. The pilot successfully ejected before the jet plummeted into the waters below.
"The Kamchatsky territorial naval rescue center reported at 8:30 am local time (8:30 pm GMT) that an aircraft was in distress over the Pacific Ocean near the northern Kurils," Andrey Orlov, a spokesman for the Russian Border Guard Service in the Far East said. Later on it turned out to be an American F-16.The Russian Antias border patrol vessel and an An-72 patrol aircraft were dispatched to the crash zone, though the pilot was ultimately  picked up by  the Japanese the Hokko Maru fishery research vessel about five hours after the crash. Orlov says the fighter jet sank almost immediately after the crash. The Antias patrol vessel that arrived at the scene has not found even a petrol spot on the surface of the ocean, so the crash site poses no threat to ecology, the Russian border guard reported.The crew of the Hokko Maru is expected to hand over the rescued pilot to an American patrol vessel in the Pacific.The 35th Fighter Wing's F-16 fighter jet was reportedly hopping from Misawa Air Base in Japan to Alaska.Another incident with an F-16 fighter jet occurred on May 4 when the fighter went down during a training flight in Utah's western desert.
You can share this story on social media: