125,000 doses of lethal cyanide leak in Japanese spill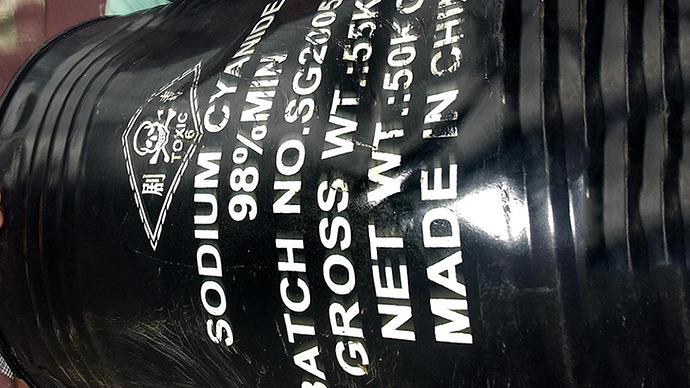 Five tons of liquid waste, including the toxic chemical sodium cyanide, leaked from a Japanese plating factory after a snowplow accident. An estimated 125,000 lethal doses of the poison soaked into the surrounding snow.
The vehicle smashed into a factory in Hanamaki, northern Japan, causing five tons of the fluid wastage, including cyanide, to pour out into the surrounding area.  One liter of the toxic liquid chemical, which is frequently used to remove nickel plating from various surfaces, is enough to kill 25 people, according to a factory official.  

Workers had been attempting to clear piles of snow from the region, which has been struck by heavy snow fall and severe winter conditions over the past week. The truck belonged to Kurosaka Plating Co., based in the same region.

The accident damaged a valve in the tank in which the chemical was contained.

"Fortunately, snow absorbed most of the liquid and we have been able to collect the contaminated snow…the leak has not reached a nearby river and we have not received any reports of impact on people," the official told AFP.

The fast-acting poison has reached mythological status, having been used in Nazi Germany during the Holocaust, and also in some present-day executions in the US.

Its usage is also notable in guerrilla warfare – Sri Lanka's Tamil Tigers have been known to wear capsules around their necks, to be ingested in case of capture.

You can share this story on social media: