Hawkish Japan eyes military boost amid island dispute with China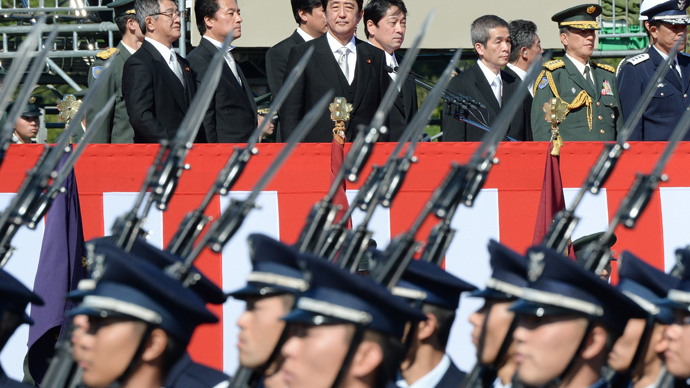 An update of Japan's 10-year defense policy, which will be released next month, includes stronger air and maritime capabilities, which would give it a stronger reach to a group of islands at the heart of the country's hot territorial dispute with China.
The policy review has been underway since Liberal Democrat Prime Minister Shinzo Abe, a strong advocate of abandoning some of Japanese pacifistic stance, came to power last December. It was previously reviewed in 2010 under the now-opposition Democratic Party.
The draft document cites North Korea's nuclear and missile programs, Russia's military modernization and China's rapid build-up as prime concerns for Japan, reports Reuters.
"China is proceeding with wide-ranging and rapid modernization of its military strength and expanding and stepping up activities in the sea and air surrounding Japan," the draft said.
Japanese military plan to bolster its capability for surveillance, intelligence gathering and deployment of troops to far-flung islands, the document says. One of the ideas is to create an amphibious unit similar to the US Marines.
Local media reported that Japan plans to deploy high-speed maneuver combat vehicles, which can be deployed by air, and high-speed small escort ships.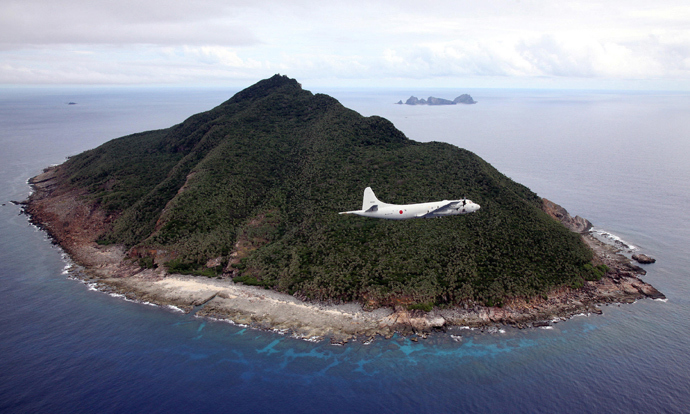 Japan's conflict with China was highlighted last week, when China proclaimed coverage by its air defense system of the disputed islands in the South China Sea, which are called the Senkaku in Japan and the Diaoyu in China. Beijing demanded that aircraft passing the airspace notify Chinese authorities of their flight plan and identify themselves as they pass.
The move was met with defiance from Washington. The US military sent two unarmed B-52 bombers to fly over the islands on Monday without any notification to the Chinese. Japan and South Korea, both close allies of the US in the region, conducted similarly unannounced surveillance missions.
While Washington traditionally distances itself from the dispute over sovereignty over the islands, it acknowledges Japan's administrative control over them.
The dispute was also in the focus of top-level negotiations last month, when Defense Secretary Chuck Hagel and Secretary of State John Kerry were visiting Japan to sign a declaration on modernization of the military alliance.
At the time the countries agreed on several moves to bolster Japanese defense, including the deployment of new X-band early warning radar and Global Hawk surveillance drones in Japan.
Currently both China and Japan deploy their navy vessels to patrol the waters around the islands and shadow each other.
In addition to China, Japan has territorial disputes with other nations, and those too are far from being lying cold. In late October, Tokyo responded angrily to South Korean military drills at the Seoul-controlled Liancourt Rocks, known as Dokdo in Korea and Takeshima in Japan, in the Sea of Japan.
Japan protested the drill, with a senior cabinet official calling them "totally unacceptable and extremely regrettable."
You can share this story on social media: