Jaguar cubs born in St. Petersburg zoo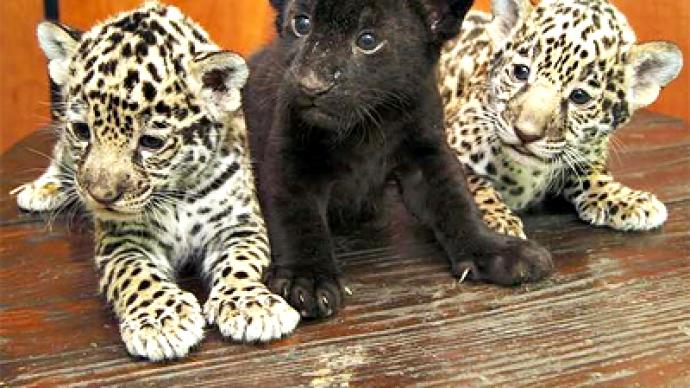 Exotic jaguar cubs are a beautiful addition to any zoo, and a St. Petersburg zoo now boasts not one, but three.
The recent additions are even more remarkable because jaguars rarely give birth in captivity.The adorable cubs may be tiny, but the keepers are still being careful. The cuddly creatures have teeth that can bite!A competition is being organized by the zoo to pick names for the cubs.
You can share this story on social media: