We find your lack of faith disturbing: Lego to shelve 'anti-Islamic' Jabba's Palace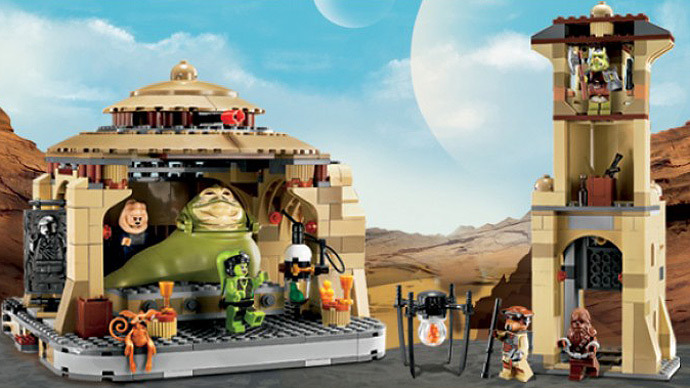 Lego will cease production of the 'Jabba's Palace' set following complaints from Austria's Turkish community that Jabba, the hefty slug-like hookah-smoking alien of 'Star Wars,' has a residence that resembles a mosque. Production will end in 2014.
Muslim critics argued that the Lego set closely resembled Istanbul's Hagia Sophia, and that the film's oriental and Asian figures had "deceitful and criminal" personalities – a criticism published in a January statement by the Turkish Cultural Community of Austria (TCA).

Lego's take on Jabba's Palace shows his lair laden with machineguns and rockets, and its resemblance to both the ancient Hagia Sophia mosque and the Jami al-Kabir mosque in Beirut was described as "uncanny."

"The terrorist Jabba the Hutt likes to smoke a hookah and have his victims killed," the statement read. "It is clear that the ugly figure of Jabba and the whole scene smacks of racial prejudice and vulgar insinuations."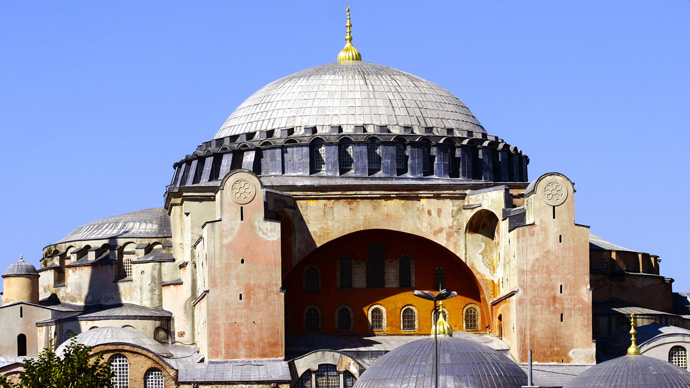 The character of Jabba, who first appeared in the 1983 film 'Return of the Jedi,' is a ruthless hookah-smoking gangster with a penchant for gambling and torture who chained up a captive Princess Leia. His villainous nature led critics to label the Jabba's Palace Lego set "pedagogical dynamite" because of the impact it would have in creating negative associations among children.
Jabba's Palace was added to the Star Wars Lego line in 2012. Controversy emerged after a Muslim father discovered his son had been given a set by his sister earlier this year. The TCA requested the immediate shelving of the set, which is targeted at children aged 9 to 14.
Lego initially protested against the complaints, saying that the set was true to the depiction of Jabba's palace in the 'Star Wars' films.

"We see no reason to take it off the market, we have simply followed the film," a spokesperson said in January.
However, the new decision was announced over the weekend, following a meeting in Munich between Turkish community leaders and Lego executives. The halt in production will not occur immediately as requested, but will take place next year, according to the Independent.
Lego representatives told RT that "Jabba's Palace 9516 was planned from beginning to only be in the assortment until the end of 2013" and the decision has nothing to do with criticism from the TCA.

TCA President Birol Killic hailed the move in a statement:
"We are very grateful and congratulate Lego on the decision to take Jabba's Palace out of production."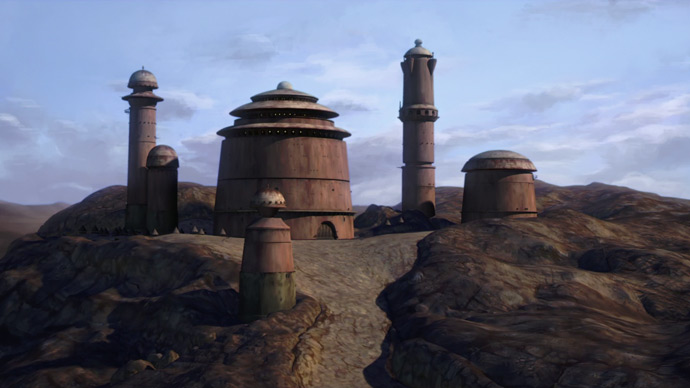 You can share this story on social media: