To forgive divine: S. Arabia to punish anti-Islam tweeters?
Published time: 16 Jul, 2012 13:15
Edited time: 16 Jul, 2012 18:25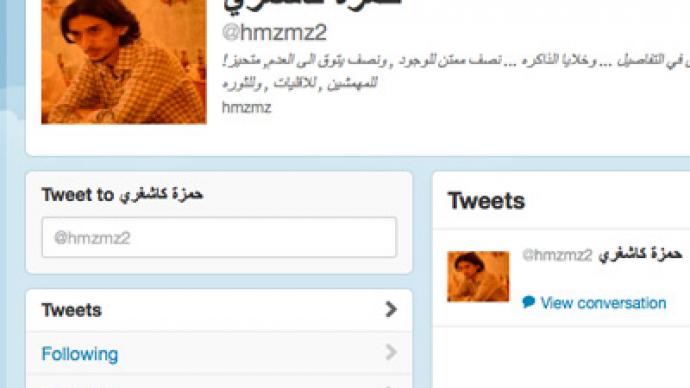 Saudi Arabian leaders are discussing new laws to penalize insults against Islam, reports a Saudi newspaper. The new regulations could even extend to social media and stipulate severe punishments for offenders.
­"Within the next two months the Shura Council will reveal the outcome of study on the regulations to combat the criticism of the basic tenets of Islamic Sharia," anonymous sources told Saudi news outlet Al Watan.

Saudi Arabia follows an ultra-conservative branch of Islam known as Wahhabism, under which blasphemy can be punishable by death.

The Saudi government has been cracking down on the recent surge of Twitter and social media users in the country. The tightening of already stringent government control stems from the case of young Saudi blogger Hamza Kashgari arrested for tweeting a series of comments concerning the Islamic Prophet Mohammed.

The comments, in which Kashgari addressed the Prophet as an equal, were met with uproar, provoking a torrent of calls for his arrest and death threats. The 23-year-old fled the country only to be extradited from Malaysia and returned to Saudi Arabia. He is now in custody awaiting trial.

Twitter use has rocketed in Saudi Arabia since the block was lifted on the site in 2008. The social media phenomenon's CEO said the number of users in the country had grown by 3,000 per cent in June, making the Gulf nation the site's fastest developing market in the world.

Since the beginning of the Arab Spring last year social media has been increasingly used to voice criticism of government regimes and organize protests.

However, many of the new tweeters in Saudi Arabia are religious clerics, headed by Mohammad al Arefe, a conservative Islamic scholar who enjoys over 1.8 million followers on the social networking site.

The Saudi regime has come under fire recently after two men were reportedly killed by police during protests in the eastern city of Qitaf against the arrest of Shiite cleric Sheikh Nimr al-Nimr.

Activists say the two men were gunned down by police snipers, while the Saudi Interior Ministry categorically denies this claims.

Shiite Muslims are a minority group in Saudi Arabia and have long complained of discrimination from the ruling Sunni Al Khalifa family. The Shiites have asks for constitutional reforms, which have been disregarded by the dominant Sunnis.