Italy's invisible dead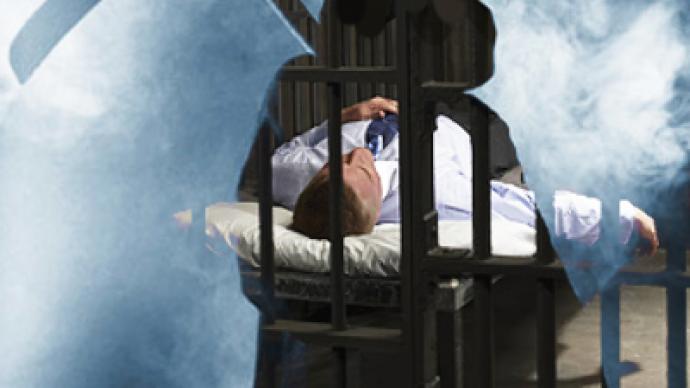 Prisons are supposed to be one of the safest places on earth. But what happens when they are indeed the deadliest, and the truth over an inmate's death is allegedly obscured?
The recent death of a 31-year-old while in police custody in a Rome jail has opened a Pandora's box of similar cases involving alleged brutality and attempts to cover-up the facts.
The Stefano Cucchi controversy exploded in late October after family members released a set of dramatic coroner's photos showing the young man's body severely battered and bruised. The shocking images have opened the floodgates, shedding light on a series of other "uninvestigated deaths" that have occurred in Italian correctional institutions, a stark reality that has been relatively unknown to the public – until now.
The "invisible" dead
Marcello Lonzi, Aldo Bianzino, Niki Aprile Gatti, Manuel Eliantonio, Luigi Acquaviva, Mauro Fedele. These are some of the names of those who have died, so far without justice, while in police custody. Still shrouded in mystery, the cause of their deaths is questionable for the presence of injuries or wounds that have been left unexplained and uninvestigated. In most of these cases the official versions of the causes of death point to natural causes or suicide. However, such determinations can't reasonably explain the wounds found on these bodies at the coroner's: cracked skulls, broken ribs, fractured jaws and vertebrae, injured internal organs, internal hemorrhaging, and contusions and open wounds throughout.
Whether these deaths were really caused naturally or by suicide, the problem remains that such injuries were left unexplained by officials and medics, allegedly to obscure other circumstances surroundings these deaths, say family members. The Cucchi case has opened the door to similar cases, in which family members and loved ones are demanding to know the truth surrounding these tragedies.
From 2002 to today, there have been some 30 cases of similar deaths in state prisons, according to a list compiled by the Padua-based Ristretti Orizzonti Research Center. Every year, the center releases a dossier on the number of deaths in Italian prisons. However, after the Cucchi case exploded, it compiled a preliminary list of "questionable" deaths, the common denominator being the presence of severe bruising and fractures on the bodies of the inmates at the time of their demise. Probes have been launched into some cases to ascertain whether the deaths were indeed homicides; other cases have been archived and the left unexplained following the unwillingness of officials to investigate further into the injuries.
Most of these individuals were young, healthy men who were in police custody or serving short sentences for minor, non-violent crimes, like drug possession, theft, fraud illegal immigration and so on. What binds them is that all died in jail from so-called natural causes or suicide, yet their bodies showed obvious signs of being beaten prior to death.
Cucchi was arrested on October 15 after police found him in possession of 20 grams of marijuana. He was placed under police custody until his trial. He died on October 22 in a hospital, his body covered in contusions and his jaw and vertebrae fractured. Police first stated that he was injured in a fall, however prosecutors have now launched a probe to find out if there was foul play, and by whom. More recently, a fellow inmate, who has remained anonymous, confessed to witnessing an altercation between Cucchi and two prison guards days before his death.
Marcello Lonzi, 29, was in jail for attempted theft and was said to have died from cardiac arrest on July 11, 2003 in a correctional institute in the central Italian city of Livorno. The coroner's photos reveal that his body was broken and battered at the time of death. Officials claimed the injuries were caused by a fall and during attempts to save his life in hospital. After a five-year crusade to uncover the truth launched by his mother, local prosecutors decided to investigate the case as a possible homicide and ordered that Lonzi's body be exhumed for an autopsy. Police are currently investigating three officers for their role in Lonzi's death.
These are just two of the most well-known cases, but there are many more that have been left untold and have gone unnoticed, says a spokesperson for the Ristretti Orizzonti.
"The problem is that we need to know who commits suicide and why, who dies of a heart attack or who is murdered," the spokesperson said.

"Independent of who the culprit is, the important thing is to give these people justice and make sure the truth comes out. Some deaths were likely caused by other inmates, but some could've been the result of brutality by penitentiary police, yet there is no comprehensive data on this phenomenon. From our records, episodes of police brutality so far have been very rare in Italy, but they do occur, like in any other democratic society. Correctional officials need to explain these deaths and be made accountable to the public and to families. There is often a code of silence in prisons, both among guards and inmates, that makes it difficult for the truth to eventually come out."
More accountability is needed. However, the correction system in Italy is so flawed and strained that many have lost hope in solving the real problem: prisons that don't protect but claim the lives of the weakest, most marginal detainees. These "invisible" dead are the victims of a correctional penal system that needs to be completely revisited.
The dramatic prison reality
The Ristretti Orizzonti Research Center is one of the only organizations in the country that documents prison deaths. Every year, it releases a dossier citing the number and cause of deaths that occur in Italian penitentiaries. On average, some 150 inmates die each year while in police custody. One-third of the deaths are due to natural causes or disease, one-third to suicide and one-third of the cases are under investigation.
The majority of detainees in Italian prisons serve short sentences because of minor crimes, and are often some of the marginalized individuals in Italian society, such as drug addicts and migrants, and those suffering from mental illness and extreme poverty. These individuals are at increased risk of injury or death in prisons because they are often the first to revolt and disobey guards and other inmates, and are less likely to accept the rules and regulations of the correctional system due to mental illness or because they are in an altered state following drug use.
Moreover, they are held in abhorrent prison conditions due to over-capacity: four inmates in a two-person cell, one or two meals a day, unhygienic conditions, reduced medical services, excessive periods of solitary confinement, reduced time spent outside and so forth.
To date, there are almost 65,500 prisoners in Italian prisons for just 45,000 available spots. The current prison situation is obscure and dramatic, says university professor Luigi Manconi, also the head of the Committee for the Truth on the Death of Stefano Cucchi, with inmates catapulted into a hostile and unknown reality where even basic services are denied.
"The problem is not the number or cause of the majority of inmate deaths, because these are generally known and investigated; the problem is when the so-called 'questionable' deaths are not investigated or when inmates are not given necessary, emergency medical assistance," Manconi said.

"There seem to be episodes of general neglect on the part of correctional officials as well as, in some cases, a significant delay in giving medical assistance, which, in turn, can lead to death. For example, in the Cucchi case, the inmate displayed evident signs of injury following an altercation and it was five days later that he finally received medical attention; that's way too long and this act of negligence could be the cause of or could have sped up his eventual death."
Italy's correctional system, however, is in deep crisis: too many inmates and not enough staff and services to safeguard them is the overwhelming reality of Italian prisons. Inmates are desperate, but so is prison staff, many doing what they can in a system that seems to be spiraling out of control.
"It is a closed system that lacks almost everything, where it's becomes very difficult to provide even the most basic human rights to inmates. The system is the problem," said Manconi.
Moreover, the majority of deaths that aren't fully investigated when they should be. This mainly occurs, says Manconi, when inmates are alone in society, like migrants, which make up some 39 percent of the prison population.
"It often happens that autopsies are not ordered when there are no family members to respond to, or no loved ones that fight for the full truth," Manconi said. "These are the real 'invisible' ones because their stories and deaths are easily forgotten and their voice silenced. The truth usually comes out when there are family members demanding to know what really happened to their loved ones in prison, like in the Lonzi and Cucchi cases – but it takes a long time."
The professor has a highly skeptical view of the current prison system in Italy: "My view is negative because I believe that the entire system needs to be overhauled and we need to adopt a new vision of corrections; we can't throw everyone and anyone behind bars like we do now, prison has to be an absolute last resort, not the first thing we do with those who break the law."
Although Manconi is working to make sure that the truth comes out on the Cucchi case, he has little hope that more can be done to help improve the bleak prison reality and culture in Italy, which most of the time fails to give real justice to these victims of the system.
"My only objective is that at least a small part of the truth comes to the surface in the Cucchi case," he said. "I don't have greater expectations. The case has helped introduce the obscure, dramatic reality of Italian prisons to the public, but I doubt it will change much in the end."
Brenda Dionisi for RT
You can share this story on social media: