Italy coalition collapse: Berlusconi's ministers resign leaving govt in chaos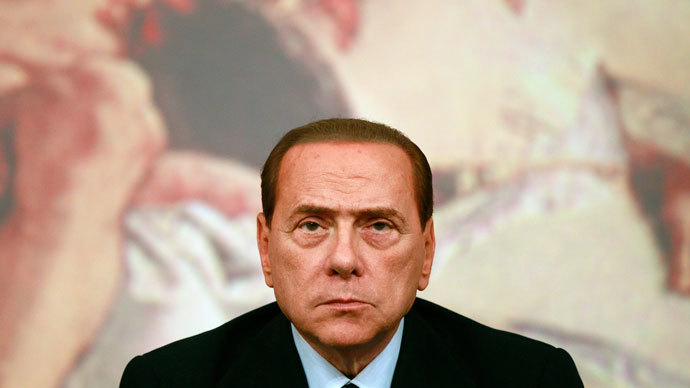 Europe's third largest economy has slipped into chaos after the Italian center-right coalition, headed by Silvio Berlusconi has pulled out from Prime Minister Enrico Letta's government after five months of trembling coalition rule.
The announcement of the resignation of five ministers on Saturday happened after Berlusconi pressed ministers in his center-right People of Liberty Party coalition to step down if the government does not retract an increase to the value-added tax (VAT), effective next week on Tuesday.

"The decision taken by Prime Minister Enrico Letta to freeze government activities, and therefore setting off an increase in sales tax, is a serious violation of the pacts on which this government was formed," Berlusconi said in a statement on Saturday.

The resignations should now be officially presented to President Giorgio Napolitano, who will then decide whether to hold new elections or somehow continue the government.

"We need a parliament that discusses and works, not that breaks up every now and then," Napolitano said during a visit to Naples. "We do not need continuous election campaigns, we need continuity of the government's actions, decisions and its measures to resolve the problems of this country," the president added.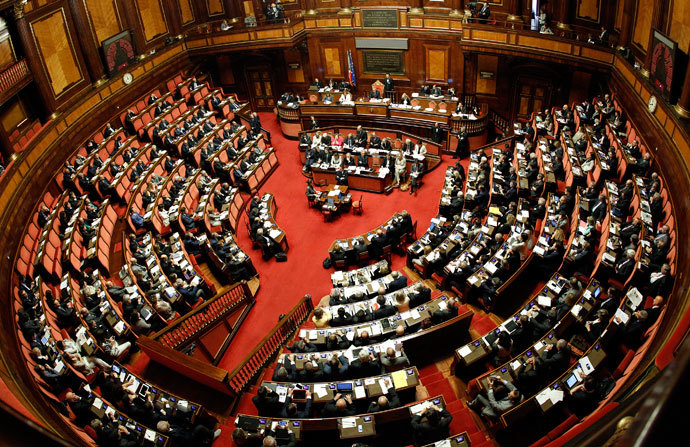 In a statement issued by Premier Letta's office,  the leader of the government accused Berlusconi of using the VAT increase  as a personal alibi "to justify the crazy and irresponsible gesture, all aimed only to cover up his personal affairs."

Letta said that Berlusconi is depriving the coalition government of the stability necessary to push through alternative measures.

"The Italian people will know to return to the sender such a big lie and attempt to distort reality," Letta said.

The leader of the Democratic Party called the center-right ministers' decision to resign "irresponsible."

"They are provoking a crisis and we must evaluate exactly what the consequences are," Giuglielmo Epifani said.

The five-month-old coalition government has been unstable for weeks after a high court confirmed Berlusconi's tax fraud conviction. Most of the senators of Berlusconi's People of Freedom (PDL) party have pledged to resign if a Senate committee votes next week to deprive the 76-year-old media tycoon of his Senate seat due to his conviction.

On Friday Letta said that he will quit unless he sees solid support in a confidence vote in Parliament on his government, which is battling to pull Italy out of economic recession. But the cabinet failed to approve the fiscal measures aimed  at bringing the budget deficit to EU limits, effectively leaving traditional left and right opponents near a complete breakdown.

Italy is faced with a 2-trillion-euro public debt and youth unemployment of some 40 percent. 
You can share this story on social media: