Italy within an inch of economic crisis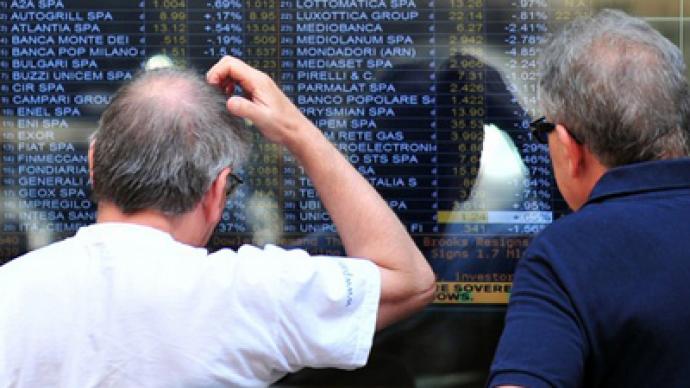 Trouble is brewing for Italy, as it edges closer to becoming the fourth European country to need a bailout. The country's debt totals 1.88 trillion euros and is continuing to rise.
Italy's debt is surging past earnings, raising fears over whether Italian banks can pass EU stress tests, and that is forcing up borrowing costs.Senior EU officials gathered on Monday in Brussels to discuss a new anti-crisis program and debate how to prevent the debt crisis spreading to Italy. But since Italy is one of the bigger players, saving it will not come cheap. German Chancellor Angela Merkel said Italy needs to send a "very important signal" by approving an austerity budget and she has "firm confidence"' that the Italian government will do so. She said she had discussed the issue by phone on Sunday with Italian Premier Silvio Berlusconi.Johan Van Overtveldt, editor-in-chief of a Belgium business magazine Trends, explained Italy's financial problems might put the economic crisis on a new scale."The countries that have had similar problems before Italy – Greece, Ireland and Portugal – all together present six per cent of the Euro GDP. Italy alone presents 17 per cent of the Euro GDP. This means Italy on its own is almost three times as big as three smaller countries. And this is quite frightening," said Overtveldt.Money is already being poured into Greece, Portugal and Ireland, but in Italy's case it will be much more difficult, stated Overtveldt. "The main question is what the attitude of Germany and the other countries will be. No one knows whether Germany, Holland, Finland and a few other countries are prepared to put up money or to put up guarantees, so that the stabilization fund can raise money. That would be a very tough issue for the whole of the EU," maintained Overtveldt.According to Johan Van Overtveldt, throwing money at a problem, whether it is Greece, Portugal, Ireland or Italy is not enough."It will not solve the problem. Economic growth is needed so that these countries can raise the revenues. We're talking here about structural reforms, microeconomic reforms, and tax reforms to get the growth machine of these countries going again. But unfortunately Italy predicts it will have no economic growth this year".