Star gazing: Chance to spot the ISS with your naked eye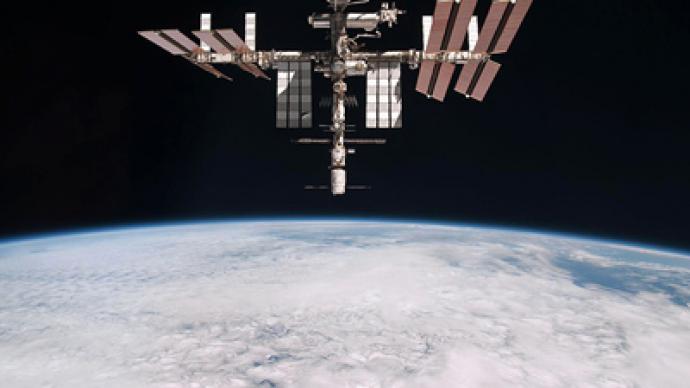 Star gazers all over the world can now wander out to their back yard and see the International Space Station 200 miles up, with the naked eye. All you have to do is sign up to an SMS or email alert which will tell you when it's coming over.
NASA is celebrating the 12th anniversary of astronauts living and working on the space station by launching a new service that alerts people when the orbiting lab is visible from their homes. The International Space Station is actually the third brightest object in the sky after the sun and the moon and it's easily visible at dawn or dusk when the moon is the only brightest object in the night sky. NASA's Spot the Station service is available world wide, to anyone with an email account or SMS-enabled phone.  Those who sign up then get an email or text message with a few hours warning that the space station is approaching. All you do then is outside and look up at the sky.Several times a week, mission control in Houston Texas, determines sighting opportunities for 4,600 locations worldwide. The space station is clearly visible for a long distance around each of the locations.  The service will also notify customers of the best sighting opportunities when the ISS is high enough in the sky – 40 degrees or more. This depends on the station's orbit but could be anywhere from once or twice a week to once or twice a month. Its trajectory carries it over more than 90% of the earth's population. It looks like a fast moving point of light, similar to Venus but also like a fast moving plane NASA says; but its 200 miles from earth and has people living and working on it round the clock every day of the year."It's really remarkable to see the space station fly overhead and to realize humans built an orbital complex that can be spotted from earth by almost anyone looking up at just the right moment," William Gertenmaier, NASA's associate administrator for human exploration said in a statement.