70 percent of Israelis distrust US on key security issues in peace deal - poll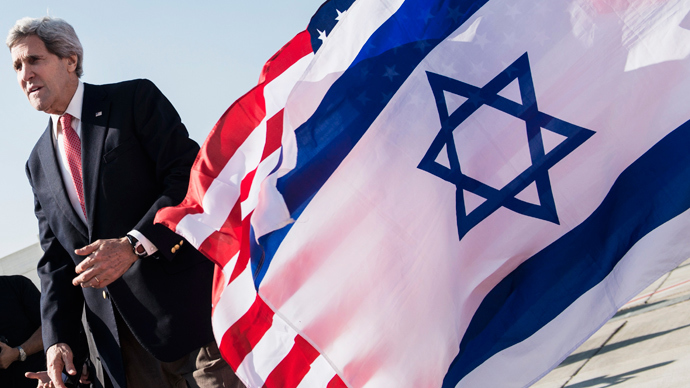 Nearly three thirds of Israelis think that the US cannot be trusted to protect Israeli interests in the US-brokered peace agreement being drafted with the Palestinians, a recent poll has found.
When asked whether they could rely on the US and President Barack Obama to maintain Israel's interests in a deal, 23 percent said definitely 'No', 25 percent answered just 'No', while 22 percent said 'Not completely.'
Only 17 percent said 'Yes', a Geocartography Institute poll of 500 respondents representing a sample of the adult Jewish Israeli population has found, according to The Jerusalem Post daily.
The pollsters were also asked whether they supported the ongoing criticism of the US Secretary of State John Kerry by top Israeli officials: 67 percent said 'Yes' and only 32 percent said they didn't agree. Interestingly enough, 13 percent of those who answered affirmatively noted that Israeli officials should be careful not to lash out at the US publicly. Sixty-seven percent said they agreed with the concerns about a potential boycott of Israel that Kerry recently mentioned.
Tensions escalated last week when Kerry spoke of "an increasing de-legitimization" campaign building up against Israel internationally and "boycotts" if the Israeli-Palestinian conflict remained unresolved.
"You see for Israel there is an increasing deligitimization campaign that has been building up. People are very sensitive to it," said Kerry. "There is talk of boycotts and other kinds of things. Are we all going to [be better off] with all of that?" Kerry said at a security forum in Munich.
Israel's Minister of Strategic and Intelligence Affairs for International Relations told journalists that what Kerry said was "unfair and intolerable."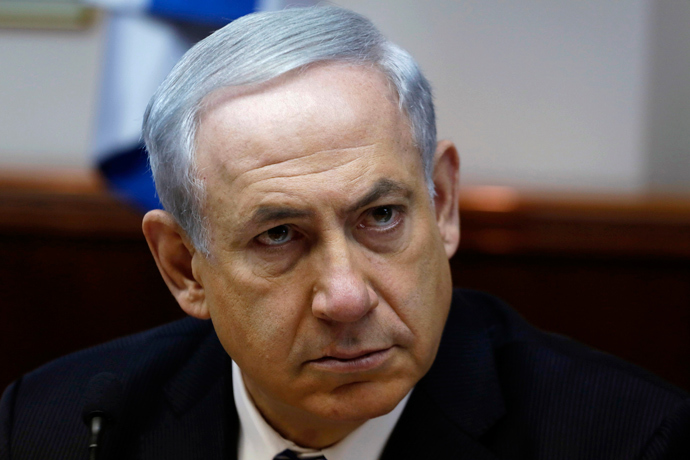 "Israel cannot be expected to negotiate with a gun to its head, when we are discussing the matters which are most critical to our national interests," Yuval Steinitz said at the weekly Cabinet meeting in Jerusalem.
He also noted that the US diplomat's remarks were counter-productive to the peace effort because they "encourage" the Palestinians to harden their positions in bilateral negotiations.
The State Department issued a statement explaining that Kerry's remarks were misinterpreted and that the Secretary of State, himself allegedly a staunch opponent of any boycotts against Israel, was simply describing "previously stated facts about what is at stake for both sides" in case the peacemaking deal failed.
Prime Minister Benjamin Netanyahu, facing pressure from ultranationalists to oppose the evacuation of Jewish settlements from the Israeli-occupied land that the Palestinians are seeking for their future state, said that any attempts to impose a boycott on Israel were "immoral and unjust."
"No pressure will cause me to forfeit the State of Israel's vital interests, chiefly the security of its citizens," the prime minister pledged at the opening of the Cabinet session.
Meanwhile, the US Secretary of State is determined to create a framework for the establishment of a lasting peace between Israel and Palestine by the end of 2014. According to the State Department's lead envoy to the Israeli-Palestinian negotiations, Martin Indyk, the new framework will address controversial issues, such as the settlements and Palestinian statehood. Under the framework – set to be made public later in February - up to 80 percent would stay in what would become Israeli sovereign territory. On top of that, Indyk said, the Palestinian Authority would allow settlers who want to remain as citizens of a future Palestinian state to stay in the territory. Once the document is drawn up, both sides will be expected to sign the agreement to facilitate further peace negotiations.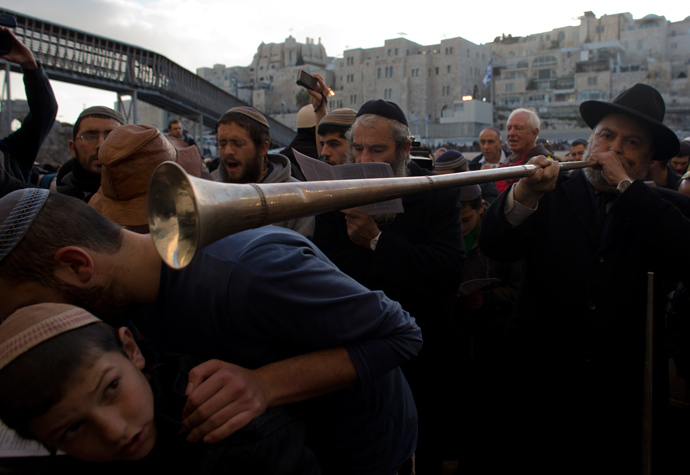 On January 30, thousands of Israelis gathered at the Western Wall imploring God to throw a wrench in the peace plan proposed by the US Secretary of State, which would see a Palestinian capital in Jerusalem and other territorial compromises. According to police, around 2,000 people took part in the gathering in Jerusalem's Old City.
Last month Israeli Defense Minister Moshe Yaalon had to apologize to the US Secretary of State after Israel's biggest-selling newspaper quoted him as describing John Kerry's quest for Israeli-Palestinian peace as "messianic" and "obsessive."
"The only thing that can save us is if Kerry wins the Nobel Prize and leaves us alone," Yaalon said, speaking during an alleged closed-door meeting ahead of Kerry's recent visit to Israel. His remarks, published on the front page of the popular Israeli newspaper, drew condemnation from Washington.
Although the Palestinians have repeatedly warned that expansion of Israeli settlements could derail US-backed peace talks, Israel approved a plan earlier this week to build 558 new homes in the settlement neighborhoods in east Jerusalem, sought by the Palestinians. Some 386 new homes and apartments will be built in the settlements of ar Homa, 136 in Neve Yaakov and 36 in Pisgat Zeev. They are in the part of the West Bank that Israel annexed to Jerusalem, after capturing the territory in the 1967 Middle East war; the international community considers them illegal.
You can share this story on social media: