African migrant protests spread to embassies in Israel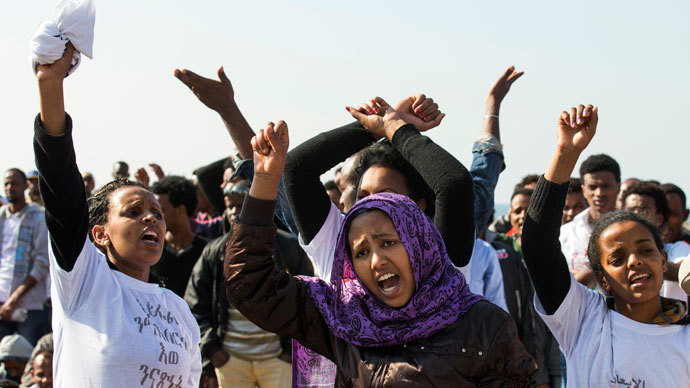 Thousands of African migrants occupied spaces outside Western embassies in Tel Aviv on Monday, marking their second day of protests over the detention of fellow Africans in Israeli prisons and a new immigration law imposed by the state.
Chants of "no more prison" could be heard outside the US embassy. Demonstrators also marched on the French, Italian, German, British and Canadian embassies to distribute letters requesting international support for their plight.

Over 30,000 took to the streets of Tel Aviv on Sunday, gathering in the capital's center Rabin Square, chanting slogans like: "We are all refugees" and "yes to freedom, no to prison!" in what has been estimated as a biggest ever rally of African migrants in Israel.

Walpurga Englbrecht, the UNHCR representative in Israel criticized the nation's usage of the term 'infiltrators' for the migrants, many of whom he deemed to be refugees. "Placing asylum-seekers in duress that may force them to opt to return without having examined their asylum claims could amount to a violation of international refugee conventions," he stated on Sunday.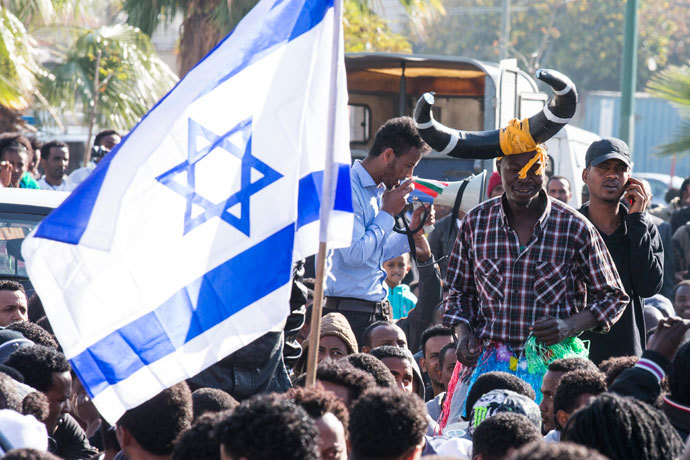 Three weeks ago, controversial new legislation was passed which would permit Israeli authorities to hold migrants who didn't possess valid visas 'indefinitely'.

Approximately 60,000 migrants from Eritrea and Sudan, among other nations, have passed into Israel since 2006, according to authorities. A border fence, since constructed, has helped to stem the flow from Egypt.

Israeli Prime Minister Benjamin Netanyahu told members of his Likud party on Monday that: "Demonstrations won't help them."

"These are illegal infiltrators seeking work," he added.

Human rights organizations believe that it would be dangerous for the migrants to be deported back to their home countries as their lives could be at risk. Many are not just migrants but asylum seekers.

"We have fled persecution, dictatorships, civil wars and genocides," Dawud, an Eritrean asylum-seeker partaking in the mass demo, told AFP on Sunday.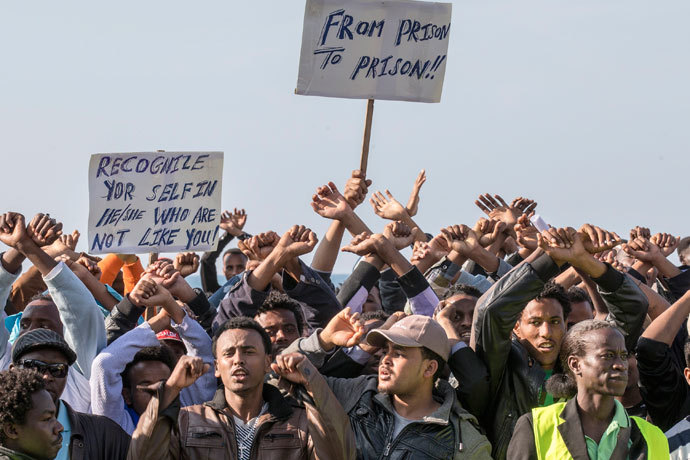 You can share this story on social media: