Israel destroys aid projects in West Bank to make room for settlements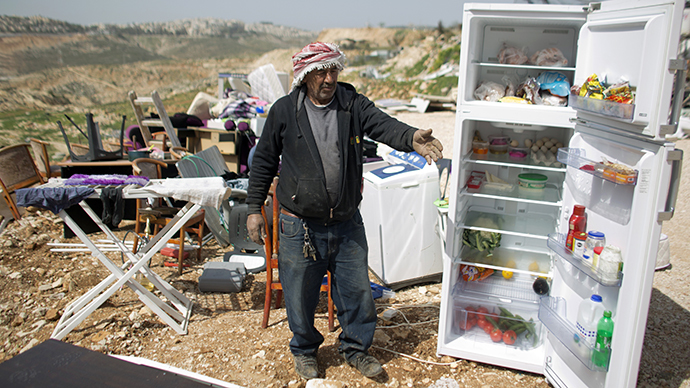 Israel has gone ahead and destroyed several EU-funded humanitarian projects in a settlement zone in the West Bank, despite diplomatic threats and repeated calls to desist, it has been revealed by EurActiv.
There are concerns not only that this is against international law, but that disrupting the area's territorial coherence could seriously undermine any prospect of peace with the Palestinians.
The E1 corridor, as it's called, contains an area known as Ras-a-Baba (or Jabal-al-Baba), overlooking Jerusalem. It has been a target of the Netanyahu government ever since 2012. The three projects destroyed will be joining whole scores of other EU-funded structures that Israel has destroyed, without regard for international law, as Europe believes, calling the area "a red line", a report by EurActiv, an EU policy news and discussion portal, has revealed.
Prime Minister Benjamin Netanyahu is believed to have ordered the destruction of these projects hours after the Palestinians expressed a wish to join 15 UN treaties, and after he halted all ongoing talks with the Palestinian authorities.
The plan is to reportedly link Jerusalem with the Ma'ale settlement. The dismantling of the three humanitarian shelters started April 8 and is causing much outrage among both critics of Israel's policies and the EU. And this is happening at a particularly sensitive time, with US Secretary of State John Kerry at pains to broker a peace deal with the Palestinian Authority.
Now discussions have been revived about reining in Israel's initiatives by demanding some sort of compensation, coupled with diplomatic and legal pressure. Some EU officials contacted by EurActiv have called this a breach of international law, and that Israel should halt the construction "immediately."
All previous destruction of Palestinian homes in the E1 zone has resulted in Israeli settlement construction. Netanyahu appears to have had his eye on the area since November 2012, when a plan to build 3,000 Jewish homes was conceived. A total of 79 EU-funded aid projects were dismantled in areas of the West Bank then, followed by a further 54 in 2013.
EU officials then said that this would mean a serious derailing of peace negotiations with the Palestinian authorities.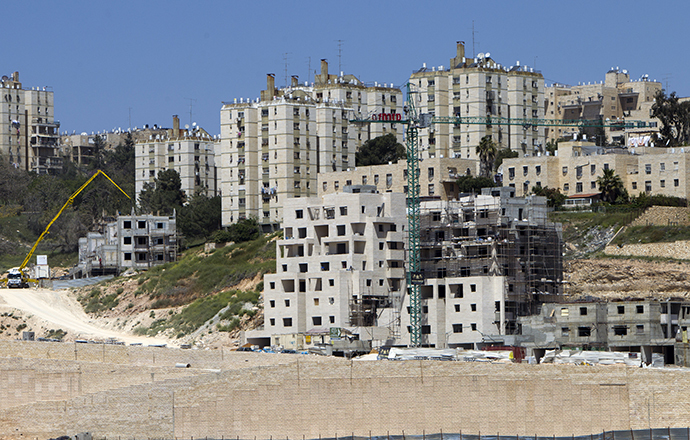 The chief Palestinian negotiator, Saeb Erekat, had harsh words for the new plan – that this is "more than a provocation, it is a crime."
"We ask the EU to apply their laws in relation to Israel… this is consistent with the Israeli policy of forced displacement of the Palestinian population around occupied East Jerusalem," he also said. The latter words were echoed by EU diplomats contacted by EurActiv.
One of them, based locally, saw a clear incentive for Israel to make some money: "The location is definitely an attractive area and when you go there it is easy to understand why it is coveted by the Israelis…"It is quite beautiful and there's a nice view of Jerusalem. It is also between Ma'ale Adumim and Jerusalem and is prime real estate."
Another, a top EU official, who spoke to the news portal, had this to say: "While we acknowledge that these events come at a politically sensitive time, where parties to the conflict are currently negotiating a peace deal… we must nevertheless denounce the humanitarian consequences of such actions and try to prevent further demolitions from occurring by unreservedly condemning them."
In 2012, the EU Foreign Affairs Council promised to closely monitor developments and adjust its actions to Israel's. On April 11, a formal complaint was delivered to the Israeli government with promises of more concrete action to follow.
The high-ranking diplomat told EurActiv that "one of the key messages coming up will be a call for freeze on demolitions and for a fair planning and zoning regime to be put in place… I don't know if it will happen today, but it is in the pipeline."
Any compensation will have to be substantial, seeing as Israel is responsible for nearly 50 million euro's worth of destruction of aid projects since 2002. Half of that was funded by the EU.
EurActiv spoke to another EU diplomat on condition of anonymity, who confirmed unofficially that many member states were already onboard with the idea of seeking compensation "from Israel whenever EU-funded humanitarian aid projects are destroyed."
The diplomat believes that the lack of opposition to the idea is a reaction to the E1 demolitions.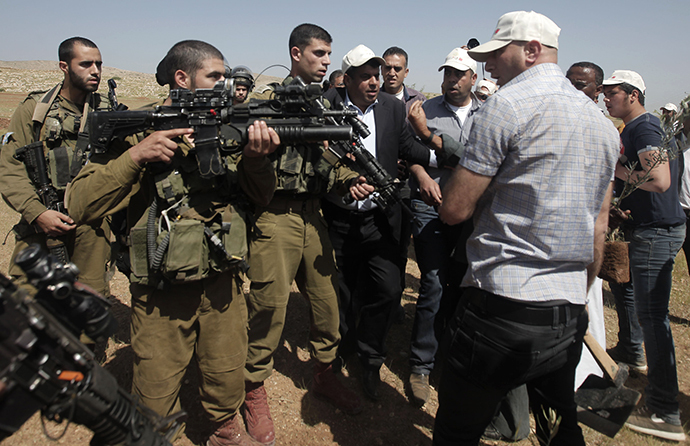 A letter from the EU's humanitarian aid commissioner, Kristalina Georgieva, was sent to Israel's defense minister, Moshe Ya'Alon. It did not contain any request for compensation though, which is to be decided by the time the final proposal to the EC is made.
However, Israeli authorities have a different view on the matter. A spokesman said in a statement that the caravans built by the EU had been "assembled illegally" and that "at least two of the buildings [were] located on state land and within the jurisdiction of the city of Ma'ale Adumim."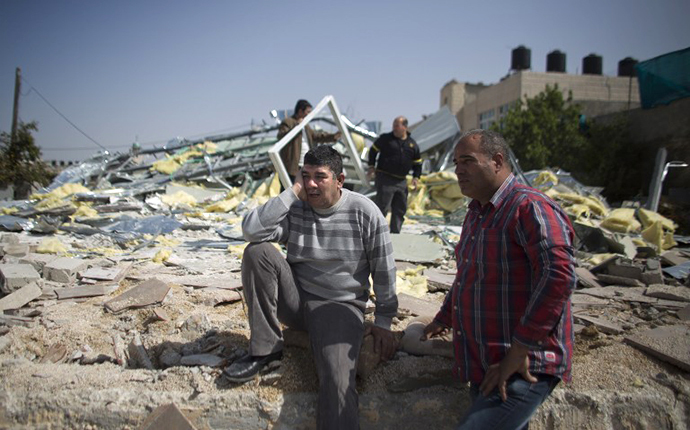 "It is important to note that the elements in question were carefully dismantled and seized by the authorized bodies of the Civil Administration and that their owners can act according to the standard procedure in order to get them back from the Supervision Unit," he added.
But the problem here is that no meaningful mechanism exists to allow for such settlements, which basically means that nothing will change with regard to how the situation is approached in the future, and will probably continue to mean the EU is has a hand in breaking Israeli law.
"I think every diplomat working here realizes that we are here to help the Palestinians and build Palestinian institutions, but in the end we end up funding the occupation as we are taking care of the responsibilities that Israel should take care of as an occupying power," another unnamed EU source based in Jerusalem told EurActiv.
It now remains to be seen what the EC threats against Israel will achieve, what with half of the West Bank now swallowed up by upcoming Israeli settlement projects.