Palestinians dismiss Netanyahu peace overtures as ineffectual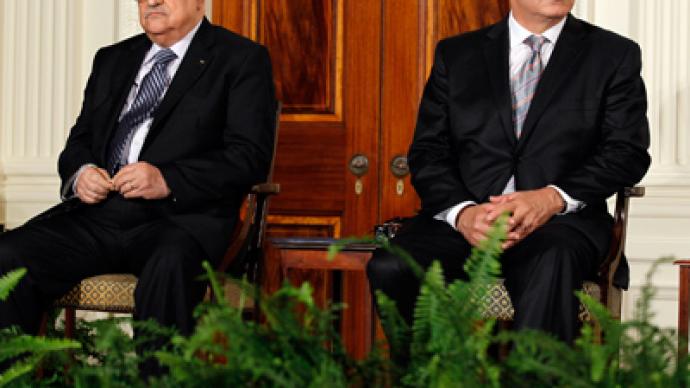 Israel has released a joint statement saying it and Palestine are "committed to achieving peace." But the Palestinian Authority (PA) dismissed the Israeli PM's written missive to its president, saying Netanyahu gave no reason to resume negotiations.
Hopes of kick starting the stalled peace talks were quickly dampened following Netanyahu's formal reply to Abbas on Saturday.The contents of the letter were not disclosed, though Israeli media did report that Tel Aviv had called on the Palestinian government to renege on its preconditions for the failed 2010 peace talks to resume.Palestinian Executive Committee member Yasser Abed Rabbo said Netanyahu's response "did not include clear answers about the central issues which are undermining the resumption of the peace process."Specifically, the Israeli PM rejected demands to halt Jewish settlement construction in the occupied West Bank and East Jerusalem prior to resuming negotiations.Other demands included releasing all Palestinian prisoners, revoking decisions that have undermined bilateral agreements after 2000, and the establishment of an independent Palestinian state in its pre-1967 borders.Following the delivery of the letter to the Palestinian President by Israeli envoy Yitzhak Molcho, Netanyahu's office released a statement affirming its commitment to peace."Israel and the Palestinian Authority are committed to achieving peace and the sides hope that the exchange of letters between President Abbas and Prime Minister Netanyahu will further this goal," the statement read.Molcho and Abbas also held talks in Ramallah, the seat of the Palestinian government in the West Bank, prior to the PA's official response. The meeting was the highest-level communication between Israel and Palestine in four months after negotiations in the Jordanian capital Amman failed to produce any results.US-sponsored peace talks broke down in 2010 after Netanyahu refused to halt the construction of Jewish settlements on Palestinian territory. The settlements are considered illegal by the International Criminal Court, while Israel cites its historical link to the land and says the status of the settlements should be decided only in peace talks.Most diplomats believe there will not be any significant progress until the conclusion of the US presidential race this November.
You can share this story on social media: